I don't know what the weather's like for you, but where I am it's cold and rainy and more Winter than Spring. So let's all warm up just a bit with some RuneScape Summer updates, shall we? The devs have decided to bring the sunshine with plans for content to the MMORPG such as new dungeons and player-owned farms among others.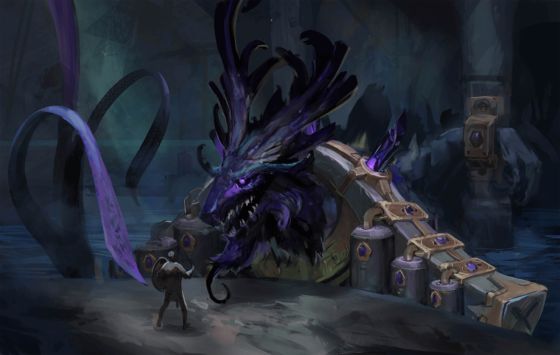 The new dungeon content in question is being dubbed Elite Dungeons. These new dungeon experiences are intended to make dungeon delves feel like experiences, with danger around every corner. To that point, players can certainly attempt these encounters solo but could expect a genuine challenge, so arriving with a group of up to three should be considered. If you're the sort who would rather take in the story of a dungeon, Elite Dungeons will have a Story Mode with lowered difficulty.
The first of these new Elite Dungeons is due to land in June with the Temple of Aminishi, while a second one is set to arrive later on in the year and possibly more in the future.
Another planned update will bring the oft-requested player-owned farm to RuneScape, granting the more pastoral-minded their chance to run their own livestock business. Players will get to breed, nurture, and sell livestock initially, while updates to the player farm are planned that include unlocking new features of their farm and adding new rewards like magic beans.
The post also offered a nod to the upcoming Solak fight arriving in May, word on Master Skillcape perks, and updates to mining and smithing set to be discussed in the Summer months. More information about what's in the pipe for RuneScape can be seen during a livestream on Tuesday, April 17th or can be read at the game's site.
Our Thoughts
We suspect the next few months in RuneScape will be pretty busy by all accounts. If you're a regular RuneScape player, we'd love to know which updates you're most looking forward to or if there's something you feel the devs missed, so be sure to sound off in the comments below.
Source: official site
Articles Related to RuneScape
RuneScape's Latest Update Wraps Up a 13-Year-Old Quest
Old School RuneScape Mobile's Beta Begins on iOS
RuneScape's Clue Scrolls Get a Rework
Related:
News
,
Runescape
,
Sandbox MMO
,
Updates