Jagex has released a new addition to the Dominion Tower. Starting today, RuneScape players will be able to access the all new Rumble Mode, which have groups of up to five players battle never ending waves of enemies. Four different power ups will occasionally appear to aid you in your mission.  Brave adventures will have to tackle powerful bosses along the way. 12 new boss encounters have been added to the tower, which are accessible in Climber, Endurance and Rumble Modes, then in Freestyle once they're defeated in one of those. For more information on the new Rumble Mode, please see the related post on the official website.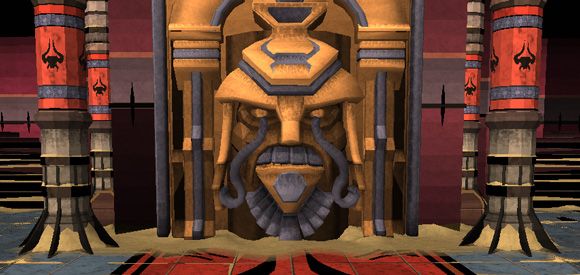 From Jagex:
Rumble Mode is a new way to do battle in the Dominion Tower, accessible by clicking the stairs in the tower's lobby and selecting it from the interface. You can create a new Rumble Mode instance, or join an existing one – although note that it is possible to set entry requirements and a pass number when creating a game.

The aim is simply to survive – as long as you can – against a brutal, never-ending onslaught of bosses. You'll do this while contending with random events – swarms of evil chickens, tornadoes, wizards, and sheets of flame from the Sunfreet.
Related:
Jagex
,
MMORPG
,
Runescape
,
Update