Jagex has Introduced a major update for its Player owned port system. Starting today, RuneScape players can manage voyages anywhere in game.The new update also brings three new adventures which will send players on missions through the Eastern lands. Players with the skill levels needed can earn some fantastic rewards, including a level-85 katana and wakizashi, and seasinger wand and orb.
The update also introduces a new type of Voyage. In the Clue Voyages you will send one of need to send one of the adventurers to an island. You will receive a clue as to which island that it. If you get the right Island you will  unlock the next in the chain. If you  succeed in finding the final island, and you can earn special rewards, including Tengu cosmetic gear, trait removal for your captains, and stat boosts
For more information on the new Ports Update, Please visit the official website.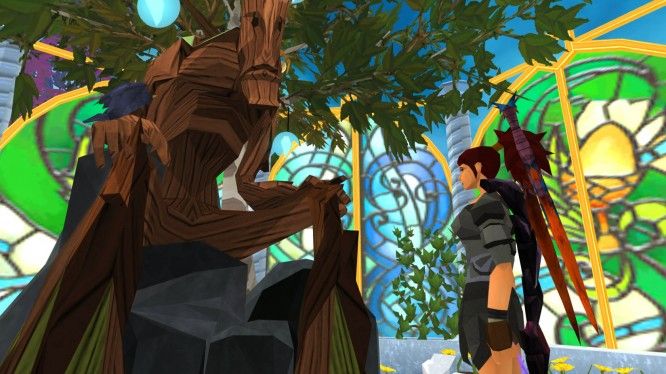 The Tengu is a living mask controlling a willing host – not to mention a brave vanquisher of evil. Requires 90 Agility.
The Memory is a young girl born of divine energy, whose first concern is not being harvested! Requires 90 Divination.
The Exile is a gorajo searching the Eastern Lands for her brother. Requires 90 Dungeoneering.
Their adventures will take your crews throughout the existing Eastern Lands regions, culminating in a team mission that features monsters from the deep, uncharted lands, and an enemy who may be familiar from elsewhere in RuneScape.
Related:
Browser
,
MMORPG
,
Runescape
,
Update