A RuneScape update has gone live that lets subscribed players set sail for a brand new region and claim a private island for their own.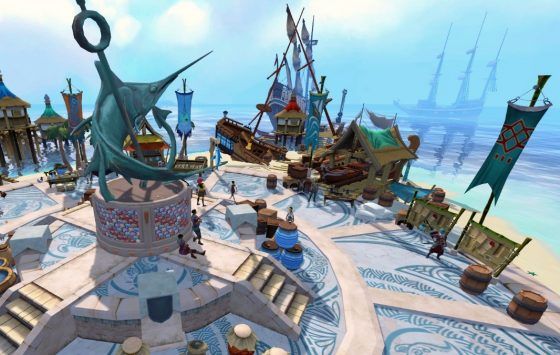 Players are directed to speak with an NPC in Port Sarim to head off to the Arc Islands, where Hunter and Fisher gameplay can be had at Whale's Maw, along with Slayer activities available at the island of Aminishi and the Slaver storyline and several other miniquests available at the central trade hub of Waiko. Completing activities at Waiko lets players earn a currency that unlocks the Uncharted Isles, a zone that procedurally generates various islands that can be explored for riches or can be claimed for private use. The game's devs have also lifted Invention XP-item Amnesty for a week, while the store has seen an update with a new Flourishing Fairy outfit
The content is slated to expand further, with other islands displayed on the area's map coming available with later updates. In the meantime, full details on how to start and where things are happening for this update can be found here.
Our Thoughts
Who doesn't love having their own island to call home? This is a pretty sizeable chunk of content for players of RuneScape. We're curious to know how many resources will be needed to unlock the Uncharted Isles and what sorts of activities will be waiting there.
Your Thoughts
What do you think about this new update? Will you be looking to unlock the Uncharted Isles or are you more interested in the other islands available? Tell us in the comments section.
Source: Official site
Related:
Content
,
News
,
Runescape
,
Update