Whether you're the sort to improve your Slayer skill or would rather just head out into the world and reel in all the fish, the upcoming RuneScape Winter Weekends will help you ramp up your skill line earnings with boosts to various playstyles over the next month or so.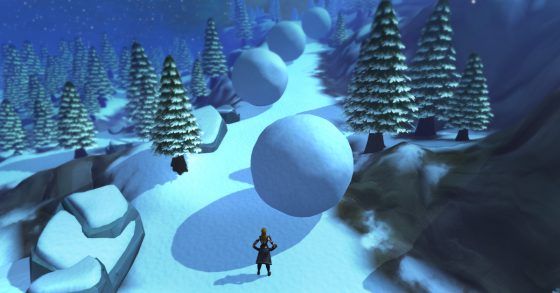 Every weekend (that's Friday to Monday) from November 30th to January 7th, players of RuneScape can enjoy various boosts to specific skills, whether that's 25% more XP for Slayers or higher yields for Farmers. Here are the complete dates and details:
November 30 – December 3: Elite Dungeons & Dungeoneering
December 7 – December 10: Deep Sea Fishing & Fishing
December 14 – December 17: Combat & Slayer
December 21 – December 24: Gathering & Support Skills
December 28 – December 31: Minigames
January 4 – January 7: Player-Owned Farms & Farming
In addition to these weekend buffs, the Violet is Blue seasonal quest is also arriving on December 17th. This quest will introduce players to a young girl who was raised by yetis and task them with helping her achieve her dream of visiting the annual yeti festival.
Full information on what each weekend's skill boost will be can be found on the RuneScape website.
Our Thoughts
The Violet is Blue quest sounds pretty dang adorable, and we're sure there are more than a few players of RuneScape who will appreciate seeing boosts to their favorite skill lines. We hope every player of this particular MMO has a good time over the winter months.
Source: press release
Related:
MMORPG
,
News
,
Runescape
,
Sandbox MMO
,
Seasonal Event