Jagex has announced that their experimental dark-themed and PvP focused RuneScape variant DarkScape shuts down in March of this year. DarkScape will host special events and surprises for their players during its final weeks, and players will receive incentives to join RuneScape,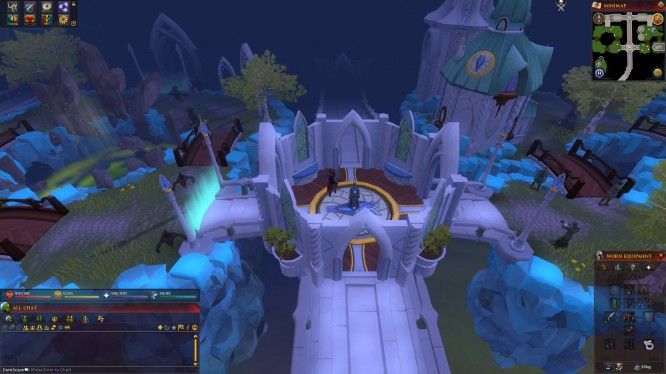 DarkScape was intended as an experiment, a hardcore, free to play variant of RuneScape where player decisions and actions influenced the world's development, but the number of players in the game has been rather low. Jagex said of the decision to sunset the game: "DarkScape was an experimental gameplay mode with emergent PVP, and while it was a novel curiosity for players at the start, it has now run its course….Today, there's a small, hardcore community that continues to play DarkScape. Unfortunately, it's just not big enough to warrant ongoing development."
In the official announcement post, Jagex has acknowledged those hardcore players, and have promised special in-game events between now and March 28, the day DarkScape shuts down: "Between now and 28th March, Mod Pi has some deviously fun stuff in store for DarkScape. Expect zombies, wandering bosses, and general worldwide chaos – keep an eye on the news for more details!" In addition, DarkScape players will be rewarded for their loyalty: anyone who has 20 or logins to the game between January 1 and now, and more than 10 hours in the game in the same period, will receive a free month of game time in RuneScape. Any player who has spent 10 or more hours playing DarkScape since its launch will receive a special cape to wear in RuneScape.
Players who wish to know more should read the official announcement post.
Our Thoughts:
While it is never easy to see a game shut down, it is really awesome of Jagex to acknowledge their players and offer them some goodies to move to RuneScape. RuneScape and Jagex have been at this for a long, long time, and a big part of the reason why is the fact that they do treat their players very well.
Source: Official Announcement Post
Related:
DarkScape
,
Jagex
,
News
,
Shut Down