Are you ready to survive the waves of zombies flooding Geilinor? Today marks the Dimension of the Damned event in RuneScape, challenging players to take on one of the MMORPG's most harrowing competitive PvE modes yet.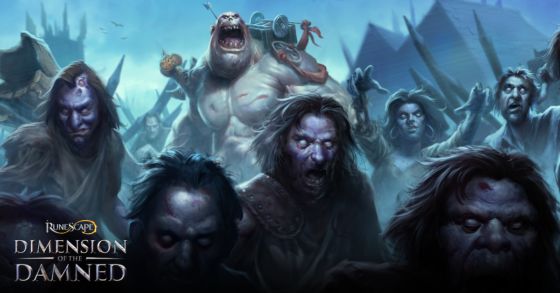 The Dimension of the Damned is a parallel form of the game's world where players have to fight back against undead hordes. Each session of the game mode lasts for one hour and challenges players to earn the highest score possible. The event is open to every player new and veteran alike, as every character will have maxed out stats and PvP will be disabled in the area.
Those who answer the challenge will receive a variety of prizes ranging from a unique outfit and axe skin all the way up to lifetime membership, a visit to Jagex Studios and 200 million GP. The top 1,000 scores during the regular event will duke it out to see who is the last person standing during the finale on Saturday, October 28th.
A trailer for the in-game event can be seen below.
Our Thoughts
Not only does this event sound like a challenging good time, it also is probably one of the most rewarding Halloween themed events ever in MMORPG gaming history. We wish everyone participating the best of luck!
Source: press release
Articles Related to RuneScape
RuneScape Details Dimension of the Damned Prizes
RuneFest 2017 Offers Myriad RuneScape Reveals
RuneScape Mobile Interview with Producer John Colgrave
Related:
Event (In Game)
,
MMORPG
,
News
,
Runescape
,
Sandbox MMO