Runewaker is a Taiwanese studio known here in the west for games like Runes of Magic and Dragon's Prophet. Last week they released some teaser images for their upcoming game, hinting that more information would be revealed at this years Taipei gameshow. During the event, Runewaker showed off a playable version of Embergarde. Their new title is unlike previous projects in the companies portfolio. Instead of making another third person MMO as they have done in the past, the team decided to head in a different direction. Embergarde is an isometric dungeon crawler in the style of games like Diablo and Path of Exile.
One of the more redeeming features of Embergarde is its inclusion of randomized dungeons. The developers tout this as one of the highlights of Embergarde. Although not the first MMORPG to include random dungeons, it's still a welcomed feature that might serve to give the title some longevity.  The game currently has four different playable classes. The game is being developed on the in-house RENA engine and Runewaker states the game is about 80% finished. At this point, most of the focus is on polishing the game for release.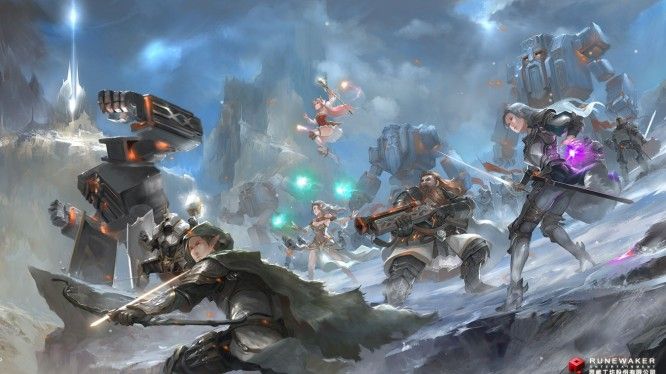 Embergarde features a skill system that's akin to Path of Exile. The mechanic will allow players to upgrade their active and passive skills on a grid like system using skill points. Currently, there are only two paths to choose from for each skill, but this might change by the time the game gets released. While there is currently no announcement for a release in the western world, MMOCulture reports that Runewaker is currently seeking an international publisher.
Related:
Announcement
,
MMORPG
,
News
,
Runewaker Entertainment