We've been hearing plenty of chatter from the Saga of Lucimia devs about why they're doing things, but now supporters are going to get their chance to see how those things are actually applied to a game. The next Saga of Lucimia pre-alpha test, AKA Early Access #9, has gotten a start date and this time it's quite a bit longer than previous tests.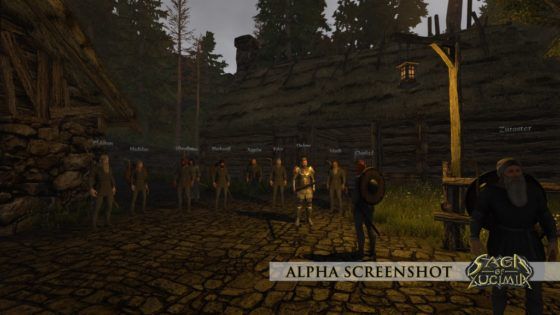 Saga's ninth round of early access kicks off on Friday, December 22nd and will keep its server lights blinking until Friday, January 5th. That's two entire weeks worth of open-world MMO'ing, marking the longest test period for the title yet as previous alpha builds were only available during weekends.
The new build promises a variety of new mechanics and features in place, though the initial announcement doesn't provide any information on what those are yet. More details on just what will be in build #9 will be provided in blog post form closer to the start date.
In the meanwhile, fans are invited to the Dungeon Crawler Networks' Tavern Talk this Friday, December 8th where the devs will be "going over things in greater detail".
Our Thoughts
Excellent! They're going to put gameplay out there and for a much longer period of time than normal. With this first major foray into persistence, we'll maybe get a better idea of whether players of the game will actually make use of the social systems proposed by the devs in the manner they hope.
Source: official forums
Articles Related to Saga of Lucimia
Saga of Lucimia Directs You to the Bulletin Board
Saga of Lucimia Rages Against the Microtransaction Machine
Interview: Questing in Saga of Lucimia Part 1 and Part 2
Related:
News
,
Pre-Alpha
,
Saga of Lucimia
,
Sandbox MMO