Epic 12v12 FPS/RTS hybrid action is back in the form of Savage Resurrection. On May 20, Savage Resurrection entered Early Access on Steam, and until May 27 the game is having a 20% off promotional sale.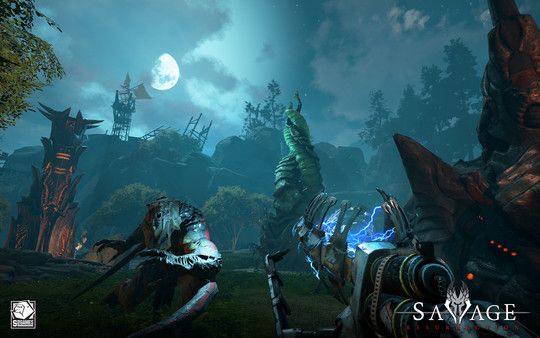 If there was any game that was way ahead of its time, it was Savage. For those of you who weren't around to witness its glory in 2003, Savage was a FPS/RTS hybrid where a single commander would control base-building elements while the other players on each team would fight it out using FPS mechanics.
Although this concept isn't necessarily unique anymore, with games like Natural Selection 2 and Nuclear Dawn, Savage was groundbreaking during its release. However, back in 2003 there were significant Internet speed and PC requirement constraints. Furthermore, the game suffered from many problems, including glitches, but it eventually spawned a slightly better, yet generally overlooked, sequel in 2008.
This latest rendition of the series is making full use of the Unreal Engine 4 and already looks gorgeous. Currently, the game is in early access but user reviews have been mostly positive. This is definitely one to keep your eyes on.
Our Thoughts:
S2 Games seems to have snuck this one under the radar with no big promotional releases and Savage Resurrection isn't even listed on the company's website. However, from the little we've seen of it, the game looks beautiful with the Unreal Engine 4 and we have high hopes that S2 can revitalize the series with this title.
Source: Steam
Related:
Early Access
,
News
,
S2 Games
,
Savage Resurrection
,
Shooter
,
Steam
,
Strategy