The success of Game of War: Fire Age developer Machine Zone has allowed the company to open a second studio called Epic War, which is focusing efforts on the recently launched Mobile Strike.
The Epic War division of Machine Zone has been working on Mobile Strike for some time now, but it didn't see a global launch until yesterday. Sticking with its tactic of using celebrity sponsors, Mobile Strike has recruited Arnold Schwarzenegger to front the game.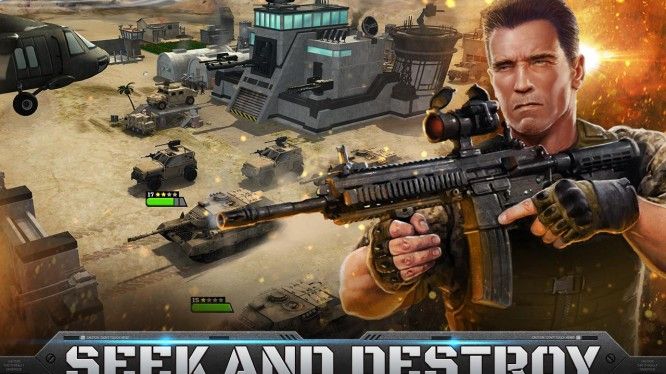 Mobile Strike features similar base building mechanics of many other mobile games and appears to use a modern warfare setting. It is also the first Machine Zone game to receive a global launch since Game of War.
"We are very excited about the launch of Mobile Strike and are thrilled to have an icon like Arnold Schwarzenegger as our partner and personification of the game. We decided to adopt the tried-and true-studio model that many developers employ and are also excited to announce Epic War, our new studio whose staff is devoted to developing and managing this new game," Machine Zone CEO Gabe Leydon said in a statement.
Our Thoughts:
It seems that Machine Zone is expecting the Game of War bubble to burst eventually and has prepared a new title for players to get hooked on. However, it's unlikely that Mobile Strike will actually deliver anything that we haven't seen before on mobile devices.
Source: GamesBeat
Related:
Epic War
,
Game of War
,
Machine Zone
,
MMO
,
Mobile
,
Mobile Strike