This coming Thursday, December 7th will be The Game Awards, where a variety of games from several genres and platforms will be celebrated and about as many games are expected to make announcements and reveals. Apparently, we can also count some sort of Sea of Thieves announcement among them.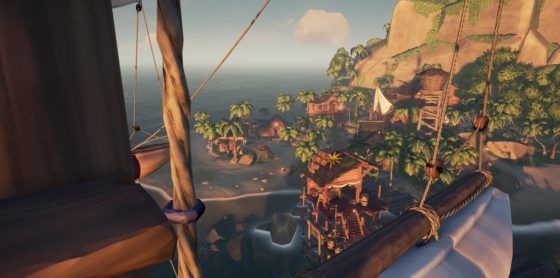 It's not much to go by – that's why it's called a tease – but a recent tweet suggests that fans of the game should tune in to the show as it would be "in your best pirate interests" and promises that fans "won't be disappointed".
Sea of Thieves itself is not up for any of the awards on offer, but several other online and multiplayer games are, including PlayerUnknown's Battlegrounds, Destiny 2, Overwatch, Dota 2, and Warframe.
The Game Awards – and whatever reveals may come – will broadcast live starting at 5:30PM PST/8:30PM EST. Information on the titles up for awards and the various categories can be found on the event's official website.
Our Thoughts
So our minds immediately lean towards a few possibilities: either a date for the start of the game's final alpha test, a date for beta testing, a release date for the full game itself, or perhaps a combination of any of those things. In any case, we're definitely intrigued to learn more about what's next for Sea of Thieves.
Source: Twitter
Articles Related to Sea of Thieves
Sea of Thieves Opens its Final Alpha Test to All Insiders
Sea of Thieves Discusses its Take on Multiplayer Gaming
Gamescom 2017: Cross-Platform Play Confirmed for Sea of Thieves
Related:
Multiplayer
,
News
,
Sandbox MMO
,
Sea of Thieves
,
Teaser
,
The Game Awards