It looks like firing that blunderbuss is going to feel pretty different soon. In a new behind-the-scenes video, senior designer Andrew Preston takes players on a tour of how Sea of Thieves gunplay will work in the swashbuckling sandbox.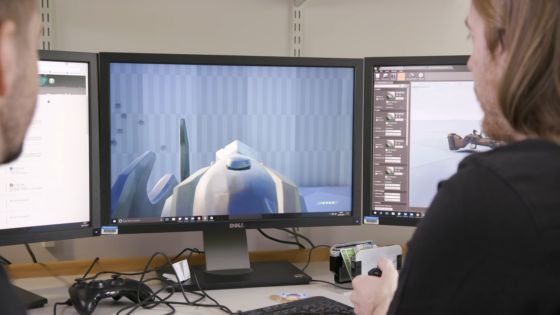 According to Preston, guns have been left behind as the team has been focused on how swordfighting works. "We released a bunch of new features weekly and players got to see all those improvements," said Preston. "Obviously, we've not been doing that with gunplay. It's been left a little stagnant for a while, so it's good to go back and try to bring it up to par."
A couple of those improvements include the ability to fire a weapon from the hip, where before players were forced to sight down the barrel in order to shoot. Ironsighting is still going to be more beneficial, however, as firing from the hip will have a wider shot spread then aiming. Sighting will also zoom in your view, with closer zooms provided for certain weapons.
The team is also working on a ballistics trajectory model, where players will now have to consider range and pellet drop-off instead of having their gun damage apply instantly and at a very long distance.
You can take a look at the changes coming to gunplay in the video below.
Our Thoughts
We definitely like the line of thinking the team at Rare Ltd. are taking with the way guns work in this game. Guns are, presumably, very powerful weapons, so striking a good balance is certainly going to be important.
Source: YouTube
Articles Related to Sea of Thieves
Sea of Thieves Talks About Riddle Quests
Sea of Thieves Earns Game Critics Awards Nominations
Sea of Thieves Opens its Technical Alpha to Windows 10 Players
Related:
News
,
Sandbox MMO
,
Sea of Thieves
,
Video