Technical testing for swashbuckling sandbox Sea of Thieves has, evidently, been very kind, so the devs at Rare are looking to push the envelope and see the game's 2017 off with a bang as the final Sea of Thieves alpha test will be available to every person signed up to the Insider Program.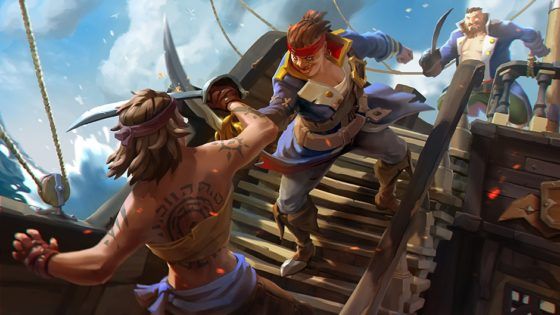 If you're signed up to the game's Insider Program between now and December 1st, you'll be guaranteed a spot in the game's last test of 2017 and the last technical alpha test overall. The build will bring all of the most recent features added in October, including the introduction of the small ship, non-verbal communication features, the ability to lock unruly crewmates in the brig, and the ability to vote to scuttle your vessel.
As before, signing up to be an Insider is a free process, though the technical alpha – open as it is – will still be under an NDA. The specific date of this final technical alpha test was not part of the announcement, but you can look at the features video below to get an idea of what you could get to experience.
Our Thoughts
Sounds like alpha is wrapping up and beta plans are possibly on the way! We've been pretty excited and curious about Sea of Thieves for a long while, so here's hoping that this final round of technical alpha will be both informative for the devs and enjoyable for Insiders.
Source: Xbox Wire
Articles Related to Sea of Thieves
Sea of Thieves Introduces Skeleton Forts
Sea of Thieves Discusses its Take on Multiplayer Gaming
Gamescom 2017: Cross-Platform Play Confirmed for Sea of Thieves
Related:
Alpha Test
,
News
,
Sandbox MMO
,
Sea of Thieves