This weekend is likely one of the biggest for the team at Rare Ltd. as the final Sea of Thieves beta test is officially underway and has opened to a significantly larger audience. Specifically, anyone who feels like playing in the pirating online sandbox.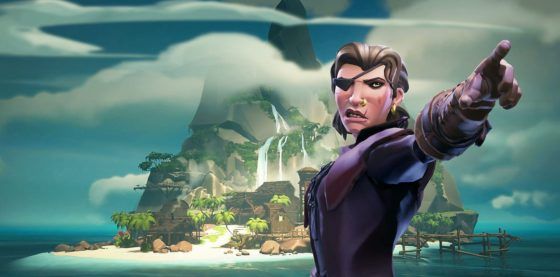 The final test for Sea of Thieves can be snapped up by anyone from either the Windows 10 Store on PC or the Xbox Store on the Xbox One console. Participants will need to have an Xbox Live account on either platform and will need to have an Xbox Live Gold subscription on the console version.
Naturally, the final beta is intended to test how the MMO operates under a heavy load of players, so those trying to get in should expect a number of problems. According to executive producer Joe Neate, the team will be minding the shop with regular updates via a status page and updates on Twitter. That said, players should also expect some new content in this final build, including the addition of the Merchant Alliance faction and their relevant Voyages and skeleton forts.
Testing will run from today, Friday March 9th until Sunday, March 11th and will not be locked by an NDA. Patch notes for the latest build are found here, and word from the producer regarding the test can be found in the video below.
Our Thoughts
All the way through this game's development, we've witnessed intriguing ideas and baffling decisions, but now it's all coming to something of a crescendo. Here's hoping players in the Sea of Thieves beta have a good time and the developers of the game are able to handle the crush.
Source: official site
Articles Related to Sea of Thieves
Here's How You'll Dress Up Your Ship and Yourself in Sea of Thieves
Sea of Thieves Hosts Another Stress Test and Details Skeleton Forts
Sea of Thieves Invades LootCrate with a Flameheart Figure
Related:
Beta Test
,
News
,
Open Beta
,
Sandbox MMO
,
Sea of Thieves