Sometimes the only way you can build things up stronger is to break it down. Iron sharpens iron. Gotta fall to get back up. I'm done with typing axioms now and will just instead start typing about the upcoming Sea of Thieves stress test, which is looking to put the game's backend through its paces.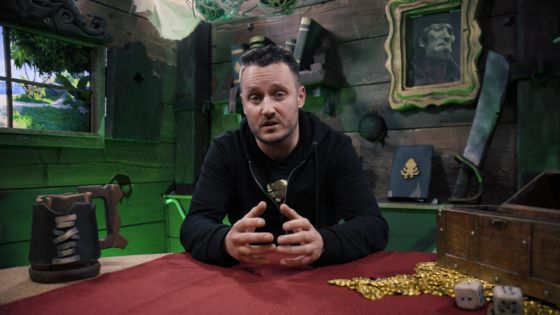 As a result of connection issues that popped up during the first round of closed beta, the devs at Rare Ltd. are looking to see how their systems work at scale, and so will open up a large-scale test starting on Friday, February 16th at 2am PST/5am EST and ending on Sunday, February 18th. at 2am PST/5am EST. The stress test will be open to all who have signed up to the game's Insider Program as well as all previous closed beta entrants.
According to executive producer Joe Neate, the purpose of the test is precisely that – to test things. As such, players will be seeing content similar to the last closed beta test. They should also expect a lot of things to go wrong including interrupted sessions, problems with in-game shops, and general inability to join in the game. The devs will also be running deliberate drills such as throttling performance or simulating deliberate outage in an attempt to learn how to handle these issues come launch.
"If there were times where you couldn't start the game, or sell items at outposts, this was where the biggest bottleneck of data was seen, and it's where our areas of focus are now," writes Neate. "The goal of this is to test a lot of the work we've done since the Closed Beta, and to try and hit a higher concurrent players number than we've ever seen before."
If you'd rather hear this information from Mr. Neate's handsome self instead of read about it further, you can watch the accompanying video below.
Our Thoughts
It's good that they're setting expectations with this stress test this time around instead of having people fall into the trap of thinking the beta was just a demo to drum up sales. We hope that this stress test proves useful and hope that people participating in said test don't lose their cool when things go wrong…because they will go wrong.
Source: official site
Articles Related to Sea of Thieves
Sea of Thieves Details End Game, Post-Launch Updates, and Microtransactions
Sea of Thieves Had Over 300k Players in Closed Beta
Sea of Thieves Answers Community Questions
Related:
Beta Test
,
News
,
Sandbox MMO
,
Sea of Thieves
,
Stress Test