Content updates continue to roll forward for Sea of Thieves and naturally the devs are looking towards the next major one, which incidentally has a name: the Shrouded Shores update. In the game's latest entry to its regular developer videos, executive producer Joe Neate provides a few details on this content patch and the thought process behind its creation.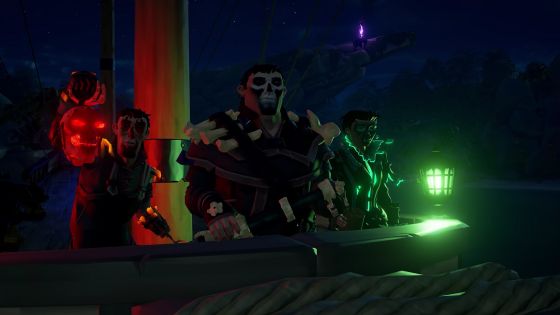 According to Neate, Shrouded Shores is an update that primarily hopes to apply feedback collected over the course of launch and the sandbox game's previous content releases.
One of these features is increased customization options for ships, including the ability to change the look of the wheel, cannons and capstan. Another feature is the addition of fog, which will make visibility challenging and will ideally make the crow's nest position more important than ever. Shrouded Spoils will also bring new Commendations for Pirate Legend level players to chase, giving them something new to pursue.
A more in-depth video and features list is due to arrive soon, but for now players can look forward to the Shrouded Spoils update in November. Before then, there's also the Festival of the Damned Bilge Rat adventure starting on October 31st. The complete dev update video is below.
Our Thoughts
…wait, are they saying that people were asking the devs for fog? In any case, we do hope that this next update does indeed continue to provide the sorts of things that players of Sea of Thieves want to see, and we're looking forward to learning more in the coming weeks.
Source: YouTube
Related:
Multiplayer
,
News
,
Sandbox MMO
,
Sea of Thieves
,
Update