You asked, The Secret World devs answered! Lead Designer Romain "Tilty" Amiel took to the game's forums to answer the top five community questions as asked and voted on last Fall.
The first thing that came up was the original plans for the Third Core Capacitor and Supernal Diode. Apparently these were intended to be a part of a particular end game quest chain which would have granted legendary rewards but was delayed due to things like the original reception for The Secret World and the business model change from subscription to buy-to-play making the team need to re-evaluate their priorities around new content. They have not been forgotten, however, and are still being worked on.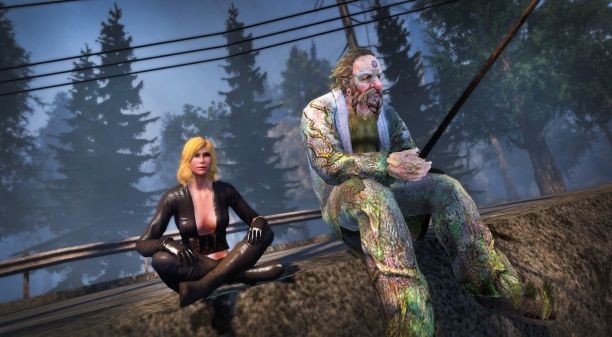 The Vault Data Access Authorization perk is supposed to grant access to your faction's vault, the entrances to which already exist in game. The contents of which just don't have a purpose yet, but they are intended to relate to the Puzzle Raids that have been talked about but have a pretty ambitious scope. There is a possibility of these vaults being opened up early, though.
AEGIS will see more colors in some new zones, though not in all. It all depends "on the type of Filth you will encounter there and how the local population has evolved with it."
With some wondering why New York and Seoul aren't quite as feature-rich as London, Tilty explained that London's original intention was for the city to be the game's central hub. Of course, that honor went to Agartha in the end that current design wouldn't really accommodate for adding things like banks and post offices to New York and Seoul. However, the team will see what they can do going forward.
So there you have it. There is one more question which we won't go into as it is literally just Tilty talking about one thing he would go back and change while developing The Secret World, but you can read that and more context to each answer here.
Our Thoughts
Hearing more about potential new features and originally intended awesomeness is always fun, especially when it surrounds a game like The Secret World which you just want to see do well. Here's hoping we can get into those faction vaults soon.
Source: The Secret World Forums
Related:
Funcom
,
Horror
,
MMORPG
,
News
,
The Secret World