The Secret World is a game infamous for its challenging content. Right from the very beginning, players need to focus on sparsity of monsters, how many they are pulling at any one time, and how much they can handle. Alongside some of the genuinely tough puzzles the questing system in the game has to offer, the whole experience can feel quite overwhelming for new players and a lot of people don't get past Kingsmouth, the first major quest zone.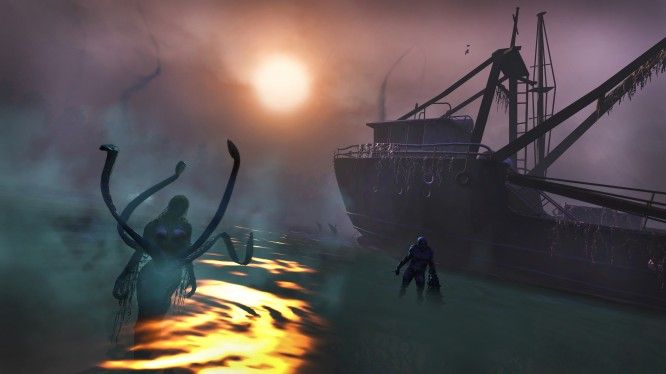 Today sees a whole new update to the game, bringing an 'Enhanced Player Experience' which aims to reduce the amount of time players spend killing regular mobs in Adventure Zones, most noticeable in the early parts of the game, so that new and experienced players alike can focus more on the stories earlier in the game, jumping into the more challenging content when they are ready – Dungeons, Lairs, and Nightmare monsters will still remain a challenge. There are plenty of quality of life updates as well as an improved starter experience making it easier for players to understand game mechanics. Specifically, when players first reach their Secret Society headquarters they will now be able to choose 2 starter Weapons which will have detailed descriptions of strengths and weaknesses, and which roles the weapons work best with.
As you level up in The Secret World, you earn gear and in today's update, the flow of gear has been improved with missions giving players better rewards as they progress through stories and zones. On top of this, the gear granted will now mostly give players increased damage output and health, so the whole system has been nicely streamlined.
For players who are a little further progressed in their personal stories, if you've finished your main story mission in Transylvania, you can now continue onwards to Venice for free, then moving to Tokyo which you can access by entering the sewers of Venice. You will still need to own The Secret World Issue #9 to continue your story in Tokyo, but you will be able to go there for free as of today.
I'm pretty excited to see how these changes make the early game feel. While I'm glad that The Secret World was always challenging, opening up the game for a wider audience is always a good move in maintaining a game's success.
Source: Secret World
Related:
MMORPG
,
News
,
Patch
,
The Secret World
,
Update