With Issue 12 going live in The Secret World next week, of course we all want to know exactly what we can expect from this "horrifying" issue of Funcom's dark fantasy MMORPG.
Issue 12, eerily named 'To the Dark Tower Below', brings lots of new content and features to The Secret World. Players who purchase Issue #12 will be granted access to The Manufactory, a new dungeon in Tokyo, which is situated beneath the Orochi tower.
In addition to this, To the Dark Tower Below brings the Challenge system to The Secret World which lets you participate in daily and weekly challenges which offer some nifty rewards, including the new Marks of the Pantheon. These will ask you to do certain Missions, Dungeons, Scenarios, or PvP battles, and you can find these in the newly added Challenge Journal which shows which Challenges are available.
Now, The Secret World has many many currencies. Some would say too many. So while Funcom are introducing a new type of token to the game, they are also consolidating these currencies into the Black Bullion. You will be able to acquire this from most of The Secret World's content (Missions, Dungeons, PvP, etc.) and they will be used to purchase just about anything. They will be capped at 2400 for members and 2000 for non-members.
The Marks of the Pantheon, on the other hand, are a much more valuable token type. These can, of course, be earned through completing Challenges, or from defeating some of the tougher Dungeon bosses in The Secret World. You will want to use these to improve your Weapons and Talismans to be even more powerful, as well as to improve your Epic gear to 10.7 from 10.5.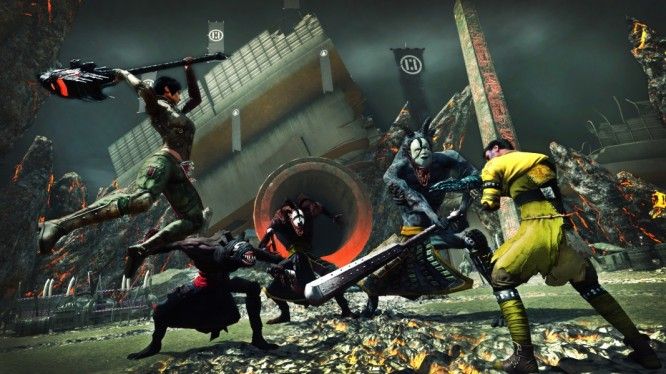 Issue 12 will also introduce two more raids to The Secret World with a ten man raid to battle the Bird of the Zero Point Pathogen (they said "better known as Flappy" but.. Funcom please) which can be found in the depths of Agartha, as well as the Eidolon of the Outer Dark on N'gha-Pei the Corpse-Island.
The Lair system is getting three massive new bosses in place of the Eidolon in The Abyssopelagic Horror from the Savage Coast, Kenememti the Fear Eater from the Scorched Desert, and Bunica Pandurii from the Shadowy Forest. These guys grant Epic Signets to whoever spawns them, as well as Rare Signet to anybody who helps take them down.
The Social window is also getting some love in Issue 12, as it has been "improved and expanded" to allow you to much more easily find other players to group up for activities of all kinds with. Just sign up and add a comment to explain exactly what you're looking for.
So that about wraps it up. Just one more week!
Source: The Secret World News
Related:
Funcom
,
MMORPG
,
News
,
The Secret World
,
Update