According to a forum post on the Secret World official website, the newest Secret World patch will come with customized sprint animations.

New Sprint Animations
I know. Sprint animations. This doesn't seem like that big of a deal. But it really is, if you think about it. No games offer customized character movement; the new Secret World movement UI will offer a new level of depth and player emmersion, a first for computer gaming.
From the forum post:
We're adding a new sprint customization system, which will grant everyone a way to further customize their character by choosing how they want their character to look like when they sprint. This includes new animations, optional FX, and vehicles.
How does it work?
You'll be getting a new collection UI, similar to the Pet ui, but aptly named Sprint instead. All the customizations you have collected will be displayed there.
You'll be able to specify which customization you want to automatically use when sprinting. If you can't choose which one to use, you could opt to let the game choose a random one among all the ones you own, or among a selected favorite few.
We'll have 3 types of customizations:
On Foot: As well as the default sprint animation, you will be able to collect new animations and new FX. These will work anywhere.
Classic: This type contains vehicles, like the motorbike from the screenshots. They can be used anywhere but inside buildings and dungeons.
Extraordinary: This contains special vehicles that will make it difficult for anyone to keep a low profile. (I seem to remember one of those vehicle types being used in Back to the Future II maybe?). These can only be used in Adventuring Playfields, in Fusang and in Agartha.
All customizations and UI changes have been configured with usability in mind, making this latest update one of the most innovative patches in recent memory.
Penthouse Mini Dungeon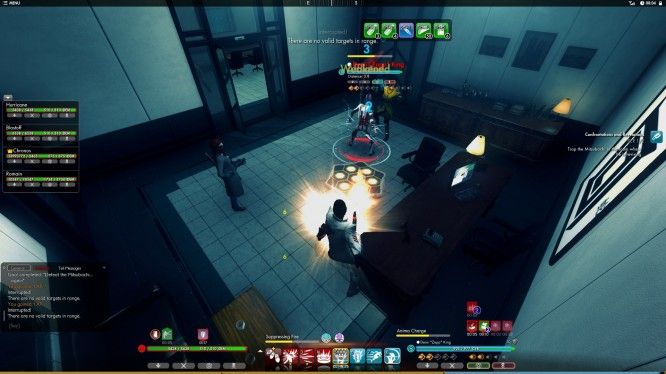 In the post, Fun Com also announced a new mini dungeon. The Penthouse Mini Dungeon will contain a Nightmare Version of the final three fights, providing one of the most challenging dungeons yet.
For more on The Secret World, stay tuned to MMOGames.
Related:
MMO
,
MMORPG
,
News
,
Shooter
,
The Secret World