The latest issue for The Secret World is now live. Trail of Shadows features new quests, cosmetic gear, and a new gifting system.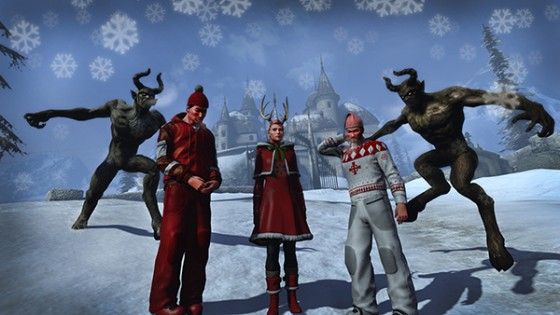 This latest update includes a handful of new missions surrounding the survivors of Kaidan. Harumi & Yuichi will be looking into the mysteries of Orochi, while Ricky Pagan has a final request. Additionally, the collector's edition includes various appearance items.
Issue #13 Collector's Edition:
Ricky Pagan's leather jacket & Rising Sun jeans
Yuichi's helmet
Harumi's elite gamer headset
…and a Boombox that you may use outside of Tokyo!
For those of you who are in the holiday spirit, gifting has also been made available through the item store. There are a few restrictions to the gifting system, however, and it will only accept Funcom points, membership discounts don't apply, not all items are available for gifting, and account-wide items are not eligible. Players who send gifts will also be able to earn rewards and achievements.
Vote:
Make sure you vote for The Secret World in the MMOGames Best of 2015 polls!

Our Thoughts:
Funcom has been pretty consistent keeping The Secret World updated with content for all kinds of players. Furthermore, the gifting system will allow players to show appreciation to their in-game friends.
Source: Funcom
Related:
Funcom
,
MMORPG
,
News
,
The Secret World