That's right, there's going to be a Secret World TV series. The announcement was revealed earlier this morning by Funcom, which confirmed that Infinitum Nihil, the production company owned by actor Johnny Depp, has begun the first steps in making the program a reality.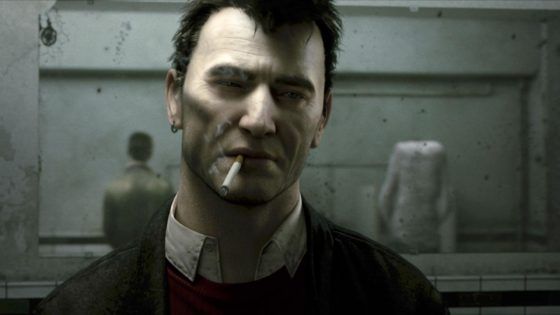 According to the release, the show's pilot episode has already been penned by writers James V. Hart of Hook and Contact and Jake Hart. The series will be produced by Depp, along with several other names such as Christi Dembrowski, Sam Sarkar and Gudrun Giddings.
The series will focus on the adventures of a team of undercover agents in the shadow war between the Illuminati, the Dragon, and the Templars. Battling supernatural and interdimensional threats is noted as a central focus of the show's plot, and the series will draw inspiration from ancient myths as well as modern headlines and conspiracies.
"[The Secret World] is one of the most character-driven and well-developed games I know of," says Gudrun Giddings, who optioned the rights for the show in 2012. "It naturally lends itself to fantastical storylines with intriguing characters, a thrilling, and binge-worthy international TV show."
Project developer Sam Sarkar echoed the sentiment in his own statement, saying "From the moment Gudrun first brought this to me, I loved this property. I live for conspiracy theory. I don't believe it, but I love it. This is the secret story of the people who rule the people who rule the world."
Information about when the show will air and on what platforms was not provided in the announcement.
Our Thoughts
So if this television series does well, maybe our own Secret World movie casting idea will get some traction? Regardless of what happens, we agree that the universe of The Secret World is incredibly compelling and we are absolutely eager to see what a television show set in the game's world will look like.
Source: press release
Articles Related to Secret World Legends
Casting Secret World Legends: The Movie
Secret World Legends: Flappy Bird the Sequel
Secret World Legends Adds Elite Dungeons and New Patron Benefits
Related:
Entertainment News
,
MMO
,
News
,
Secret World Legends
,
TV Series