The September 1st edition of Nintendo Direct has wrapped up, and focused on a plethora of titles scheduled to arrive for the handheld 3DS system.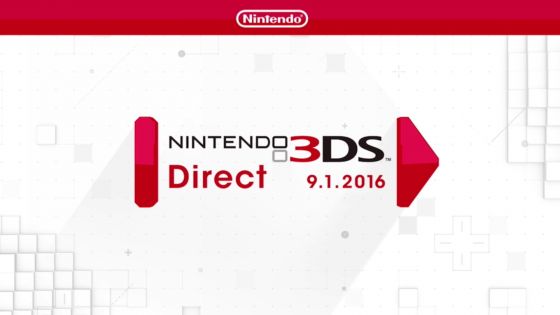 The lineup for the 3DS is seeing significant expansion through the rest of the year and in to 2017 with various titles announced.
A 3DS Super Mario Maker was announced, with 100 Nintendo-designed courses included and the ability for some courses on the Wii U version to be played, though the game only allows the 100 Marios Challenge or Recommended Courses and will not let you search for courses based on Course ID. Courses can also be shared via Local Play and StreetPass. Incomplete courses can also be shared locally so players can team up and make courses. Super Mario Maker for 3DS will release on December 2nd.
Mario Party Star Rush was then announced, a new Mario Party game which will feature a Toad Scramble mode that allows players to move at the same time, eliminating turns and making the game faster. The new Mario Party will also include allies who can team up with you and expand movement options. Mario Party will include a full seven modes, and will release on Nobember 4th.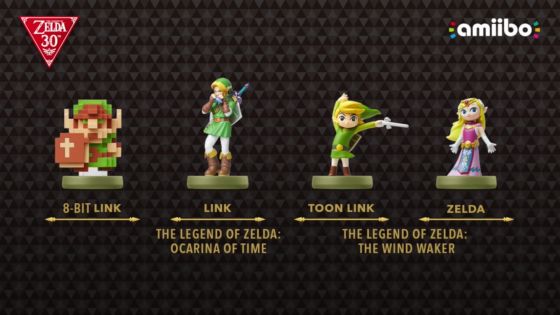 The 30th anniversary of the Zelda series was also discussed, revealing new Amiibos coming December 2nd which will have some functionality with The Legend of Zelda: Breath of the Wild due next year. There was also a reminder of the original NES Zelda as part of the NES Classic system, three Zelda books being released by Dark Horse Comics and the Legend of Zelda: Symphony of the Goddesses music tour. Skyward Sword will also release today for the Wii U eShop.
For 2017, a new Yoshi's Wooly World game was announced featuring the full Wii U version along with new content featuring Poochy and Poochy Pups as well as a yarn Poochy Amiibo. Both game and Amiibo are due out February 3rd.
A new RPG called Ever Oasis was also announced, produced by Koichii Ishii, the creator of the Chocobo and Moogle characters from the Final Fantasy series. Ever Oasis focuses on collecting items to build up a settlement around an oasis, which are found from the surrounding desert in dungeon quests. These quests require you to form up parties that have unique skills and weapons to solve puzzles or fight enemies in the dungeons. Earning items lets you fulfill the goals of those who visit your settlement and see your Oasis grow. Ever Oasis is due to launch sometime next year.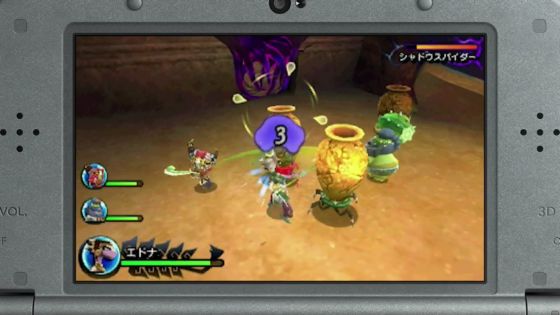 Next up was Mario Sports Super Stars, a compilation game which features full versions of tennis, baseball, golf, horse racing and full 11 vs. 11 soccer. The game will have several modes as well as local and online play. The game is set to release in Spring of 2017.
Finally for 2017, a new side-scrolling Pikmin title was announced, focusing on action platforming with the titular creatures to solve puzzles and fight enemies. The game will feature familiar Pikmin colors with their well-known abilities and resistances. Pikmin 3DS is described as a faster paced version of the series, requiring quick decision-making in order to progress.
The Nintendo Direct also revealed the upcoming Tank Troopers action game, some more information on Pokemon Sun and Moon, new content for Hyrule Warriors Legends, a new Phoenix Wright title, the launch of Dragon Quest VII, a couple of new versions of the handheld and much more. The complete Nintendo Direct can be seen on the Nintendo Twitch page.
Our Thoughts
Wii U down and 3DS up! The lineup for Nintendo's handheld is looking stronger than ever, even seeing some Wii U titles port over to the console. We are having a hard time deciding which game we want to get our hands on first!
Your Thoughts
Which part of the Nintendo Direct are you most excited about? Are you looking forward to any of the new games coming out, or will you be looking forward to the content updates to existing titles? Tell us what you think in the comments.
Source: Twitch
Articles Related to Nintendo
E3 2016: Nintendo Gives Us a Pokemon GO Launch Date
Microsoft, Sony and Nintendo E3 Lineup Supposedly Leaked
Hyrule Warriors Legends Review and Comparison
Related:
3ds
,
News
,
Nintendo
,
Nintendo Direct