A Minecraft feud on one of the game's PvP servers led to 24,000 bomb threat emails being sent to over 400 UK schools and colleges yesterday. The threat forced some of the schools in question to evacuate while most others were in a state of elevated alert due to police calling the viability of the threats into question.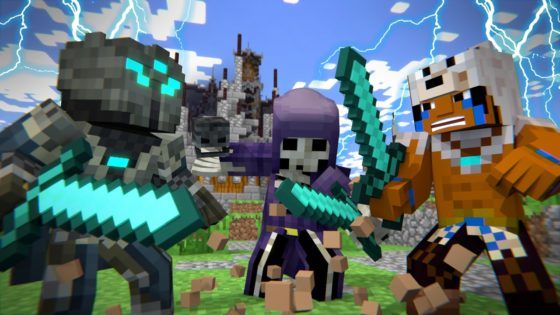 The emails were intended to look like they were sent by admins of VeltPvP, a Minecraft PvP server website where players can battle one another in several different modes. The emails in question claimed that a child had been strapped with a bomb which would detonate in three hours. The email was partly written in Arabic and demanded a payment of $5,000 to a payments@veltpvp.com address.
The VeltPvP Twitter account immediately went on the defensive, removing itself from any attempts to link the emails to admins of the PvP site. "We've been being harassed by a group of cyber criminals that are trying to harass us in anyway possible," reads one of the tweets. "People are messed up in the head, hope whoever did this gets caught and justice is served."
According to one of the hoaxers contacted by Sky News, the threats were a form of retaliation for DDoS attacks by VeltPvP admins on rival PvP servers along with other forms of abuse. The emails were sent with the goal of getting the VeltPvP domain suspended.
The anonymous hoaxer in question admitted that the effects of the hoax were "not the nicest thing" and that he was likely to be arrested, but also claimed that the school's response "showed failures on their part" and that he's "not going to lose sleep over it."
Our Thoughts
There just isn't any PvP or video game anything worth threatening schools and the safety of children and faculty. Yes, bub, you're likely going to get arrested. And we'll see how well you sleep when that happens. Jackass.
Sources: Sky News via PCGamesN, Twitter
Articles Related to Minecraft
Minecraft Meets ARK: Survival Evolved in PixARK
More Games Like Minecraft
Players Build an MMO Inside of Minecraft
Related:
Legal Trouble
,
Minecraft
,
MMO
,
News
,
PvP