Earlier this year, Blizzard Entertainment and Valve initiated a lawsuit against mobile developer Lilith Games for copyright issues revolving around Soul Clash. However, recently the case took an unfortunate turn for the Western companies when a judge dismissed the case.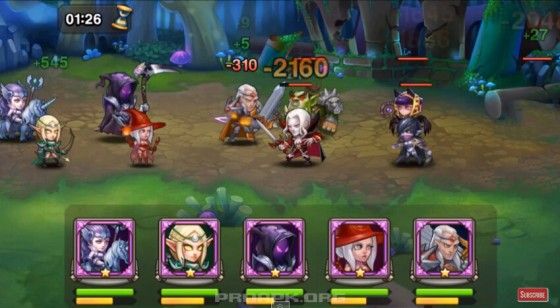 It's not uncommon to browse mobile application stores and find all kinds of games that copy or clone famous titles. Blizzard and Valve finally decided to make a stand against frivolous use of their iconic characters in World of Warcraft and Dota 2, but apparently their case wasn't strong enough.
U.S. District Judge Charles Breyer determined that the two game studios lacked sufficient proof that their content was actually copyrightable. In the ruling, Breyer wrote: "Plaintiffs have failed to meet their burden of alleging, with sufficient detail, copyright ownership in the characters."
This doesn't mean that things are completely over, however. Blizzard and Valve can still amend their lawsuit if they choose. To complicate things further, Lilith is involved in its own copyright lawsuit with uCool. Currently, uCool is distributing the mobile game Heroes Charge, which is quite similar to Lilith's Soul Clash.
Our Thoughts:
The entire mobile market is flooded with games that appear to be clones of other games. Most of these games already die out quite quickly, and it might not necessarily be worth trying to fight every one that comes along.
Source: Gamasutra
Related:
Blizzard Entertainment
,
Dota 2
,
MMORPG
,
MOBA
,
News
,
Valve
,
World of Warcraft