If you've been waiting for new dungeon or cosmetic content for The Elder Scrolls Online, you just might be in luck. On August 2, Shadows of the Hist was released for ESO on PC, which includes new dungeons, the Parlor feature, and an assortment of new cosmetics.
The biggest content update included in Shadows of the Hist is the addition of two new Argonian-themed four-player dungeons. Want to unlock the secrets of the twisted Silken Ring and help the Dark Brotherhood? Then delve into the Cradle of Shadows and eliminate Velidreth: Lady of Lace.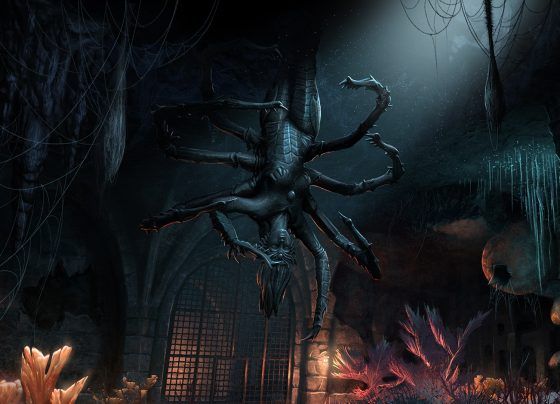 If bugs and shadows aren't your thing then there's also the Ruins of Mazzatun. Described as the "Puzzle City," players will encounter the Argonian Xit-Xaht tribe, which has enslaved its brethren.
In addition to the dungeons, the Hist Guar and Haj Mota Hatchling are now available in the Crown Store. Finally, the Parlor feature will allow players to change their name, race and appearance.
The two dungeons in Shadows of the Hist are available for 1,500 Crowns or free with ESO Plus, appearance and race change token are 1,000 each, and the name change tokens can be purchased for 2,500 Crowns.
Shadows of the Hist will be available on Xbox One and PS4 on August 16, 2016.
Our Thoughts:
Shadows of the Hist brings a lot of new content to ESO in the form of dungeons and player customization, but it will come at a cost. However, those with access to an ESO Plus subscription will at least get access to the dungeons for free.
Your Thoughts:
How are you enjoying the latest content from ESO? Will you be playing the new dungeons in Shadows of the Hist or messing with the new cosmetic features?
Source: Bethesda
Related Articles
Eorzean Evening Post: Yo-kai Watch Comes to Final Fantasy XIV
The Pros and Cons of a Max-Level Character Boost
Sandbox MMORPG Dark and Light Launching This Year
World of Warcraft: Legion Pre-Expansion Patch Launched
Related:
Bethesda
,
DLC
,
MMORPG
,
News
,
The Elder Scrolls Online
,
Zenimax