Citadel Studios has proudly announced, despite development that "felt like challenging the old gods", the Shards Online alpha is now live. Players can check out a persistent build of the sandbox MMO for themselves.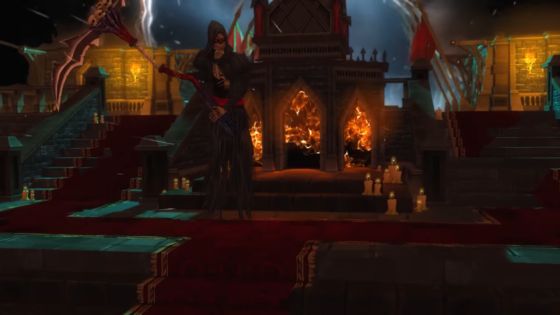 Shards Online's latest version brings various gameplay elements live; player housing, an open-world PvP and justice system, three world dungeons as well as an underground catacombs area, and quests that are described as "more than just bring me 5 of these, or kill 10 of that."
"Alpha for a game like this means we've pretty much got all the major systems working cohesively, and that we've got a lot of the game's launch content nailed down," said Citadel Studios CEO Derek Brinkmann in a statement. "By no means is our work done, but we're at a point now where we really think we've delivered on promise the that was made during our Kickstarter campaign."
In celebration of the new development milestone, Shards Online is offering all expired free trial players access to the alpha from January 13th through the 15th. Otherwise, those who pledge a minimum of $40 will get alpha access. There are also a variety of streams, giveaways and double-XP events, which will be detailed on the official site.
Our Thoughts
Congratulations to Citadel Studios on kicking off Shards Online's alpha! This MMO has definitely got some unique ideas, particularly in its world creation and private shard management, so we're definitely interested in seeing what sorts of things players will create!
Your Thoughts
Will you be joining in on the alpha launch of Shards Online, or are you going to wait until there's some gameplay experience from others? Tell us what you think in the comments.
Source: press release
Articles Related to Shards Online
Shards Online Developer Interview
Shards Online Interview: Derek Brinkmann
Speed Round: Albion Online vs. Shards Online
Related:
Alpha
,
News
,
Sandbox MMO
,
Shards Online