What's PvP without a little chaos? That's (probably) the reasoning behind Sheogorath's influence in the upcoming The Elder Scrolls: Legends Chaos Arena, a limited-time special event that is set to shake up the CCG's PvP Arena mode.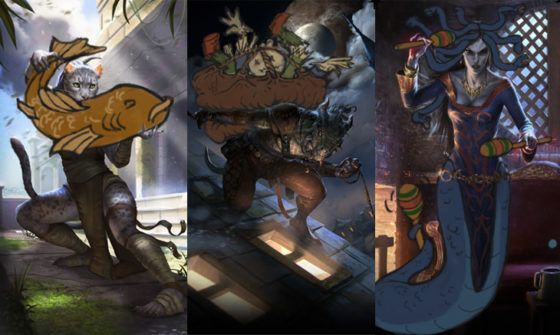 Chaos Arena is an optional variant of the PvP Arena which will introduce random lane rules or special scenarios during play. Examples of what can happen in a Chaos Arena match include starting the game with extra Magicka, attaching random items to cards played in a lane, beginning the game with cards already in lanes, or having players swap entire decks at the beginning of the game.
The madness continues with the introduction of the Madhouse Collection, a special set of cards that provides three copies of each card in the set instead of a random assortment. Some of the cards introduced in the Madhouse Collection are detailed in a separate news post on the game's website.
The Chaos Arena opens its doors to players on December 14th and runs until December 19th. More information about the mode's Scenarios and Lane Conditions can be read here.
Our Thoughts
Sheogorath is probably one of the most well-known Daedric Princes in the Elder Scrolls canon, so seeing his influence in the PvP Arena could make matches very interesting. We hope that the developers of The Elder Scrolls: Legends will draw inspiration from other Daedra when they come up with new special events!
Your Thoughts
Will you be joining in the madness of the Chaos Arena, or do you think random effects are too damaging to PvP ranking and progression? Share your thoughts in the comments with us.
Source: press release
Articles Related To The Elder Scrolls: Legends
The Elder Scrolls Legends Preview
The Elder Scrolls: Legends Starter Pack Offers Deck-Building Headstart
The Elder Scrolls: Legends Open Beta Begins
Related:
CCG
,
Event (In Game)
,
MMOTCG
,
News
,
The Elder Scrolls: Legends