Cancer is a fight best joined together, and the folks behind a Shroud of the Avatar community charity are doing just that. The fan-started GoFundMe drive is raising money to help one of their own with the expenses of treatment.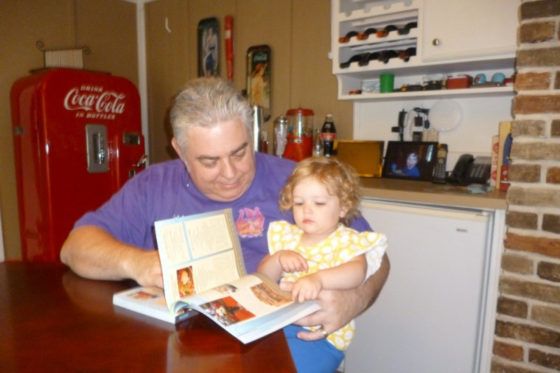 Doug "IronMaiden" Rhea is a 53-year-old fan of Shroud of the Avatar and operator of the North Texas RPG Con, with one son and three grandkids. Rhea was diagnosed with stage four colon cancer, and is facing $25k in medical expenses for chemotherapy. As a backer of Shroud of the Avatar with seven different accounts worth over $25k, he is now selling off his in-game assets in order to focus on treatment.
"I know being someone who has been able to put $25k in a game over the last few years sounds like I'm 'rich'," reads a statement from Rhea. "But as things change, I realize I'll need this 'fun' money for my treatments. I am positive I will beat cancer, or at worst keep it bay and be around another 20 years. I am so thankful for those helping to buy my assets. It will all be put to good use."
The page is offering tiered donation rewards, including a rare in-game cloak, a pass to the North Texas RPG Con, and access to an exclusive charity auction to bid on Rhea's in-game deeds and other items. The head of the GoFundMe page has also stated intention to perform "Suffer Stretch Goal" stunts if the funding hits certain milestones.
As of this writing, the fund has raised over $10k, and money that runs beyond the $25k mark will be donated to a separate charity for those in desperate need per Rhea's request. You can check out the GoFundMe page here.
Our Thoughts
As divisive as gaming communities can appear to be, it's always awesome to see them pull together when things are tough. We hope that this message will spread and that the Shroud of the Avatar community – as well as other gamers – will be able to offer some support. In the meantime, we wish Mr. Rhea our best and hope to hear good news regarding his treatment.
Your Thoughts
Are you going to be backing this charity drive? Are you familiar with IronMaiden or the North Texas RPG Con? What other charitable causes have you been able to help out? Share your thoughts with us below.
Source: GoFundMe with thanks to Chad "Thex" Ekern for the info.
Articles Related to Shroud of the Avatar
Shroud of the Avatar Update 134 Talks SotA Con, Halloween, R33 Postmortem
Shroud of the Avatar Release 33 Detailed
Backer Survey: Shroud of the Avatar
Related:
Charity
,
MMORPG
,
News
,
Shroud of the Avatar