It's another update for sandbox MMO Shroud of the Avatar! Specifically, Release 44 has gone live as of right now, bringing with it the close of the Episode One story, Dread Artifacts, and a slew of other refinements.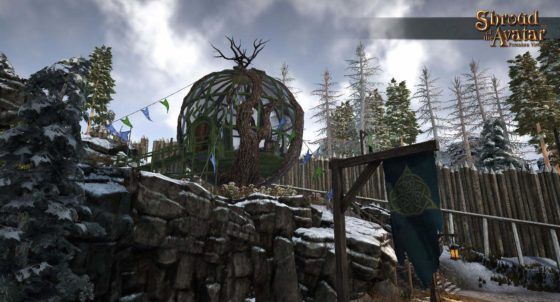 Story-wise, players can now play Episode 1 from beginning to end, with complete storylines for all three of the included Paths of Virtue. Starting with Release 45, Shroud of the Avatar plans on introducing the Outskirts Scene for the Path of Courage and additional sidequests for Truth and Courage Paths. There will also be a story reset token on offer that lets players restart the story while preserving their character.
The new Release has also added three Dread Artifacts to the game: the Heart of Sorrows, the Bone Steel Crown, and the Scepter of Dread. Each of these three powerful items will grant the wearer a unique and powerful spell that requires a similarly unique reagent to use.
As is often the case with Shroud of the Avatar Releases, there are a great number of other adjustments, additions, and refinements, so be sure to check out the full patch notes to learn more.
Our Thoughts
Completing the game's first story episode sounds like a pretty momentous step forward for Shroud of the Avatar's development. We definitely hope that fans of this game enjoy the story and everything else this Release has to offer.
Source: official site
Articles Related to Shroud of the Avatar
The MMO Alpha and Beta List: July 21, 2017
Blue Isle Studios Announces Online Sandbox Citadel: Forged with Fire
Ashes of Creation Details its Grouping Systems
Related:
News
,
Sandbox MMO
,
Shroud of the Avatar
,
Update