The OB68 patch of Paladins is going to be a pretty significant one if the announcement from Hi-Rez is to be believed. In Siege of Ascension Peak, players will get to experience the team-based shooter's first-ever game event, complete with a new map, new skins, and a soon-to-arrive new character to the roster.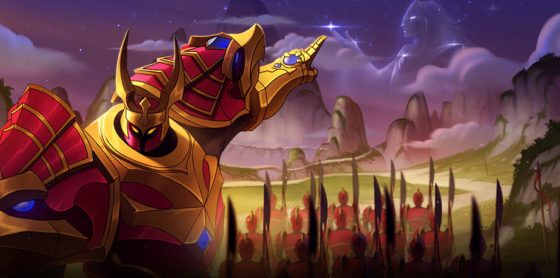 Siege of Ascension Peak is the name of the upcoming limited-time mode where two teams of players – the Paladins and the Magistrate – battle on the new Ascension Peak map. Players of the mode will get to enjoy dramatically reduced ability cooldowns while also having to avoid explosives that rain down from above.
In addition to the new map and mode, the update will also provide new skins for Jenos, Sky, Zhin, and Seris. OB68 will also mark the start of Season 2, which will bring in balance changes, a new two-ban system and reset the ranked ladder. The patch also happens to be the precursor to the arrival of Paladins' latest roster addition; Khan, a general of the Magistrate's House Alco described as a vicious front line champion.
Siege of Ascension Peak will kick off on Wednesday, March 28th for PC players and Wednesday, April 4th for console players. More about the update is here, details on Season 2 can be found here and a video detailing the backstory of the event is below.
Our Thoughts
We love the fact that there's more of a storyline involved in Paladins, even if most players will likely throw it aside as they focus on map objectives. Frankly, anything to grant the colorful characters of Paladins more life is a good thing, but we hope players have fun in this new mode whether they care about lore or not.
Source: press release
Articles Related to Paladins
Paladins OB67 Patch Kills Cards Unbound and Adds Bad Fanart as Sprays
Here Are Full Matches of Paladins Battlegrounds in Action
Paladins Game Page
Related:
FPS
,
Multiplayer
,
News
,
Paladins
,
Update