GameGo has started accepting applications for their upcoming free-to-play RTS title Global War. The closed beta will begin on the 18th of November, and players are asked to join so the developers can test the game's infrastructure and global operation. Will you be signing up?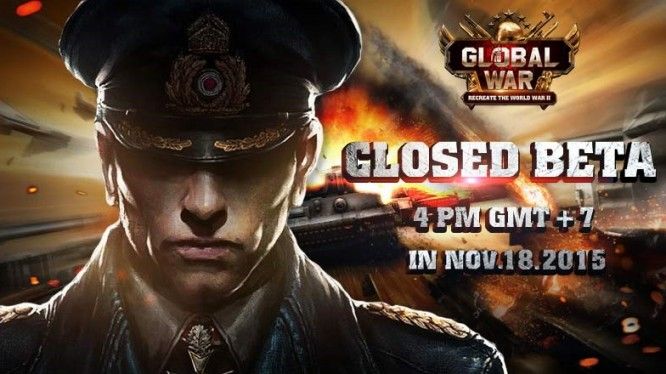 Global War is a browser-based, 2.5D MMORTS that brings you back to the gruesome times of World War II. Though that might sound pretty cruel, playing Global War is not only fun but also educative. The game has reconstructed true-to-life scenes and battlefields with various kinds of tanks, weapons, generals, skills and strategies. In the game, you'll lead your own army and experience a unique campaign all from the comfort of your own browser! No need to download a huge file for this World War II experience.
All you gotta do to sign up for the beta is register an account on the Global War website. Select your army and you might just begin your adventures very soon! If you don't get in right away though thee's no need to fret. The publisher of the game plans to add more people in different servers throughout the day, so that more gamers can experience the game for the first time!
Our Thoughts
Games based on warfare are extremely popular, though most have a huge file you need to download before you can play. For those who don't want to go through all of that or simply don't have the space on their PC; Global War is your solution. Make sure you sign up for the closed beta to see the game for yourself!
Source: Press Release
Related:
Closed Beta
,
GameGo
,
Global War
,
MMORTS
,
News
,
War