Eforb has released its second Alpha for The Skies, which improves greatly upon the foundations they laid about a year ago.
The Skies Second Alpha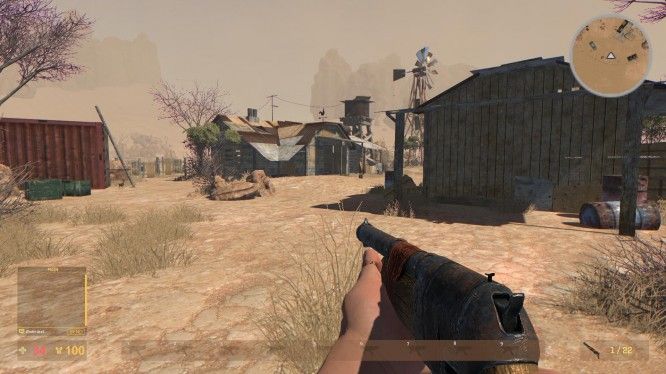 After almost a year of absence, The Skies has returned with a brand new Alpha. In the past several months, the developers have taken advice from the community, rebuilt the game, and tailored it to fit both players' needs and the current state of the post-apocalyptic shooter genre.
In a recent press statement, a senior developer at Eforb discusses the various challenges faced while creating a contemporary post-apocalyptic MMO. He notes the recent explosion of post-apocalyptic fiction. He writes:
Taking the challenge to create the unique combination of FPS with MMO in the post-apocalyptic world a year ago, we couldn't imagine that post-apocalyptic genre would become so popular again exactly at this time and so many things around will inspire and same time provide such a great push to move on with the plans even faster… You probably know what we mean.
Recent premiere of Mad Max… We couldn't miss it. And we couldn't imagine that so many things that already found the reflection in our minds, souls and daily inspirations will also find the reflection in that masterpiece. The desert… chaos, fighting and hope of finding human's survival.
Is the mankind strong enough to restore what they've destructed over the last century? What life is going to be like now?
The Fallout 4 announcement… When we've just started the project we often could hear the question: "Are Fallout, S.T.A.L.K.E.R. have inspired you to take the challenge of creating another one big post-apocalyptic world". Yes, of course, they did. They are originators of this genre in the game industry. However, The Skies, is different not only in the gameplay approach, it also has it's own storyline based on the novel, unique atmosphere, locations, characters, and it is exciting to see how diverse the post-apocalyptic world is and how various authors see it. 
New Features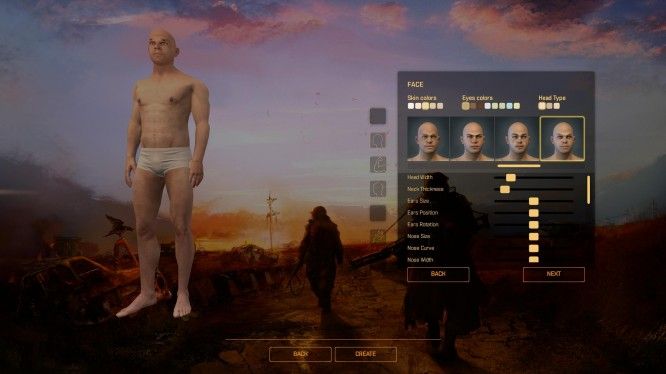 The latest The Skies Alpha test exhibits several new features, including a new PvP deathmatch regime, new UI, statistics, chats, quests, a new role system, trading, server and client optimization, a customization feature, cut scenes, and dialogue voiceover.
The Skies' website has also received a major overhaul. Along with a visual facelift, the site features a completely new interface and access to the Alpha game,
Eforb is also looking to the future. They already have several features planned for the coming weeks and months, including cars, easel weapons, customizable houses, crafting, achievements, an improved role system, finished quests, groups and clans, and two new towns (Crater and Fort).
Players with existing accounts can still access them, but players who registered with skiesmmorpg.com will need to register on the new site before playing
Related: Alpha, MMO, MMOFPS, MMORPG, News, Sci-Fi, Shooter, The Skies, Update