The previously mentioned 'huge update' is coming to Skyforge August 11th. Called 'Crucible of the Gods', this will be the first major game update and goes live with bug fixes, new content, and feature ehancements, as well as introducing the ability for players to unlock the divine form which grants access to Skyforge's end game content.
Skyforge: Crucible of the Gods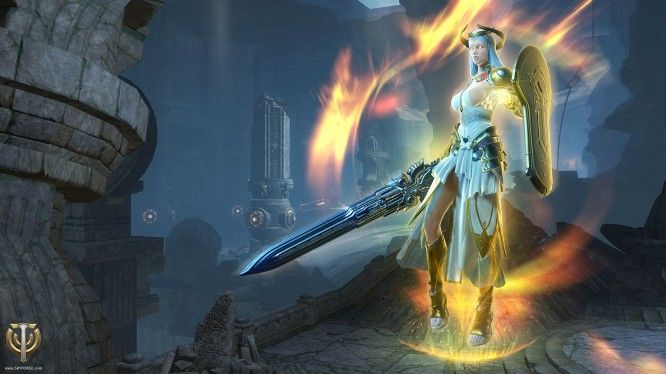 The Crucible of the Gods update introduces Divine Form, which players can unlock by completing the 'New God' storyline quest available at 30,500 Prestige.
Once you have ascended to Godhood, you'll be able to access Distortions which require a team of ten players to take down. Once defeated, players will get unique Epic weapons, other valuable trophies, and advance toward the next stages of divine form.
This update also introduces Invasions, large-scale events affecting all players. By taking part, you can make significant progress through your Divine Atlas as these grant rewards which are not counted towards the weekly limits.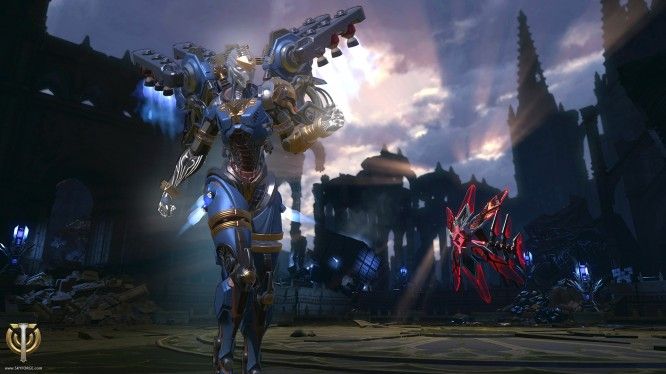 Anomalies will also be available in Skyforge with the Crucible of the Gods update. These are activities for five players that are taking place in a large open area and are accessible by multiple groups simultaneously. By defeating anomalies, players can get Ether Resonators which can be converted into Sparks for the Ascension Atlas, as well as a bunch of other Epic rewards. Anomalies are also where the Tactical Sense statistic comes in, used to triumph over enemy defenses.
Last but not least, Raids are coming to Skyforge. These will be ten-player Adventures – beginning with The Mechanoid Ship and Operation Isabella – for players looking for high-end PvE content, epic rewards, and also a a way to increase your Tactical Sense stat.
Skyforge is in Open Beta right now, available to dive in and play at any time.
Source: Press release
Related:
MMORPG
,
News
,
Patch
,
PvE
,
Skyforge