The upcoming Skyforge Ascension expansion will be changing the way players of the MMO progress with the introduction of a new Campaign Map designed to help characters chart their character's advancement.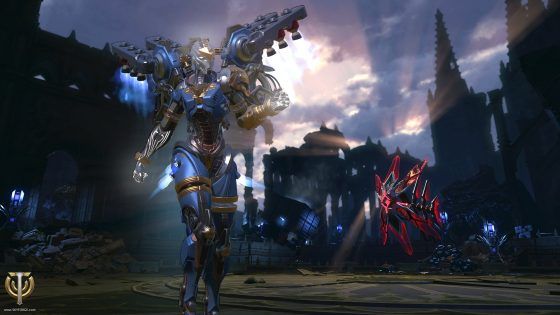 The new Campaign Map is stated as the central location for Gods in the game to keep track of their progression. The interactive map of Aelion will provide information on symbols, divine specializations and the Ascension Atlas, along with letting players view new skills and new symbols that were previously spread around multiple UI elements. Character progression is now represented by playing through regions on the Campaign Map, letting players choose their path to power and eliminating currencies.
The Ascension expansion is set to release in the fall, and the Campaign Map is shown in the video below.
Our Thoughts
Unifying character progression through a single map interface sounds like an excellent quality-of-life feature. Giving players a clear path to power could be a great motivating factor and will hopefully clean up any confusion about the various systems that improve characters in Skyforge. We're looking forward to hearing more about the Ascension expansion as we near the fall.
Your Thoughts
What do you think about the new Campaign Map? Do you think this improvement is enough to get you to try out the Ascension expansion? Tell us what you think in the comments.
Source: Press release
Articles Related to Skyforge
Skyforge: Cybernetic Alliance Arrives June 1
Skyforge Announces March of Knowledge Update
Top MMO News: April 9, 2016
Related:
Expansion
,
News
,
Progression
,
Skyforge
,
Update