It's only been three weeks since the release of Reapers' Revenge, but another major update is just around the corner for Skyforge. The Cybernetic Alliance update for Skyforge will include companions, the Akonita's Avatar encounter, class balancing, equipment refinement, and additional D-Series Distortions.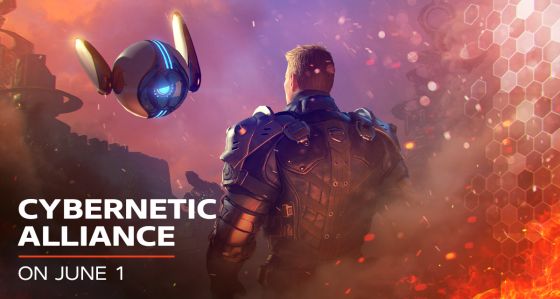 Scheduled to arrive on June 1, Cybernetic Alliance brings many important updates to Skyforge. While class balances and bug fixes are always important, the update will also bring the first appearance of the Gorgonide Avatar. The Immortals will have the chance to face off against the Avatar of Akonita in order to hone their skills, but beware because she's going to make a personal appearance in a future invasion.
While working with his autonomous robotic multi-tools, Flavius realized the significant benefit they provide and is now willing to create a few designs, which provide combat assistance, for the Immortals. Additionally, the D-Series Distortions will continue with the second phase of the Death dealers where the Immortals will face off against the Frenzied Carrions.
Finally, Skyforge has decided to release its entire soundtrack on YouTube after feedback from the community. The official Skyforge channel has two playlists with 20 tracks each.
Our Thoughts:
It seems like soundtracks have been all the rage lately, with the recent announcement for WildStar's original soundtrack and Hans Zimmer composing tracks for Korean MMORPG BLESS. Furthermore, it's always great when a developer listens to community feedback and actually delivers.
Source: My.com
Related:
Allods Team
,
MMORPG
,
My.com
,
News
,
Skyforge