If playing a class that wields a Daft Punk-style retro futurist guitar as a weapon in Skyforge sounds like your idea of a good time, then you're going to love the Distant Frequencies update, which brings on the Soundweaver class.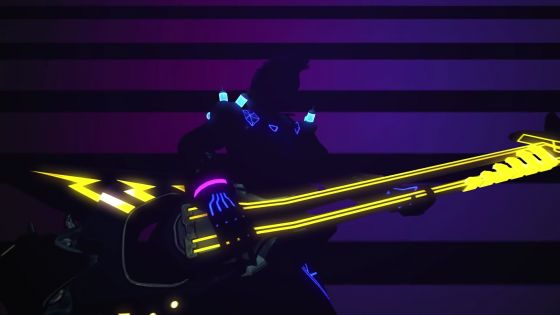 The Soundweaver is a new support class that wields an axe of a different sort: a futuristic guitar, to be specific. As one would expect out of the Bard archetype, the Soundweaver can both bolster their allies and assault their foes with their (presumably) sweet guitar riffs.
The Distant Frequencies update is also apparently a herald of things to come in the story of Skyforge. The announcement of the update hints at a strange gravitational phenomenon that players will get to explore as part of an expansion that "will contain hints of larger things at play."
The Distant Frequencies content patch will land on PC December 11th, PlayStation 4 on December 12th, and Xbox One on December 13th.
Our Thoughts
That's a pretty sweet guitar, not going to lie. We'll have to wait to know more, but the Soundweaver sounds a bit like every other Bard class that's ever been created in MMOs. Though that's not exactly a complaint — there does seem to be an abject lack of classes that rally friends with sweet tunes.
Source: press release
Related:
Console
,
MMO
,
MMORPG
,
News
,
Patch
,
PC
,
Skyforge
,
Update