Skyforge is getting a major update somewhere in the near future, and it futures a bunch of new content for high prestige players. It is intended to bring players the much needed challenges in the game, to undertake with like-minded allies or Pantheon members. The additions will offer a variety of content to ensure there's always a different activity available. Allow us to sum up some of the major content being added in the next version:
Distortions
Using a special dedicated analyser, Pantheons can mark spatial distortions on the tactical globe of the divine observatory, allowing a group of ten players from their Pantheon to instantly teleport to the enemy's lair. They will then be faced with four powerful opponents, one after another, in an ancient arena. As a reward for their victory, these groups will receive unique Epic weapons, other valuable trophies, and will also advance towards the next stages of their character's divine form.
Invasions
While Pantheons are facing hidden hostiles in Distortions, the enemies of Aelion are preparing their own invasions. Everyone in Skyforge will now be involved in keeping the ruthless invaders at bay as invasions are large scale events that affect all players. Successfully battling through each stage will allow significant progress to be made through the Divine Atlas due to rewards and bonuses which are not counted towards the weekly limits.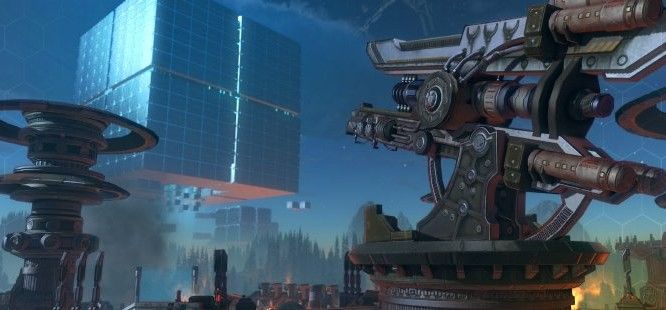 Anomalies
Anomalies are activities for five players and take place in a large open area that can be accessed by several groups at the same time. Tessa's Sanctuary acts as a rallying point near the Anomalies as well as a place where gods wishing to join in on these adventures congregate. These Anomalies can gain player Ether Resonators which in turn can be converted into Sparks for the Ascensions Atlas or a number of other Epic rewards. With this new challenge, a new essential stat comes into play – Tactical Sense. This statistic is used to triumph over the enemies defenses.
Raids
Ten gods will explore two unique and incredible adventures designed to test them against the strongest creatures on Aelion: The Mechanoid Ship & Operation Isabella. Raids are the more serious challenges for players seeking high-end PvE content and act as a source for increasing the Tactical Sense statistic.
Divine Form
Certain heroic deeds are beyond the abilities of both mortals and immortals alike. For these activities, you shall need to ascend to your rightful place as a God and progress through the newly unlocked Divine Atlas. Players will need to complete the "New God" storyline, which becomes available at ~30.500 Prestige to be able to unlock access to the Divine Form.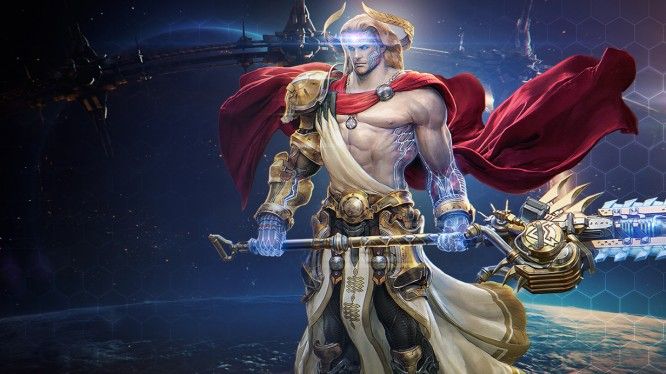 Aelinet Improvements
On top of all this new content, the already existing Aelinet shall be improved as well. To be able to assist all Immortals on their ascension, the Aelinet now allows management of your Order. They will also be aiming to restore the Aelinet chat integration and resolve Pantheon issues by the time the next version patch will be released.
A specific release date for the patch hasn't been made official yet, but detail patch notes along with a specific time and date will soon be published, along with the promise that players won't have to wait too long anymore. All in all, lots of exciting stuff is coming to Skyforge soon that you can look forward to.
Source: Skyforge Producer's Letter
Related:
News
,
Skyforge
,
Update