Hidden far beyond the common man's reach, one can find the once forgotten Tessa Temple. It is here that inspiring Immortals and Gods find ancient portals leading to some of Aelion's abandoned regions, now classified as Hostile Territories. Immense power awaits here, drawing hordes of Invading armies to the numerous Ether Resonators located across the lands massive expanse. Each portal leads to a new Region, each Region holds stronger enemies, and every enemy faced becomes more powerful the deeper one ventures into these dangerous areas…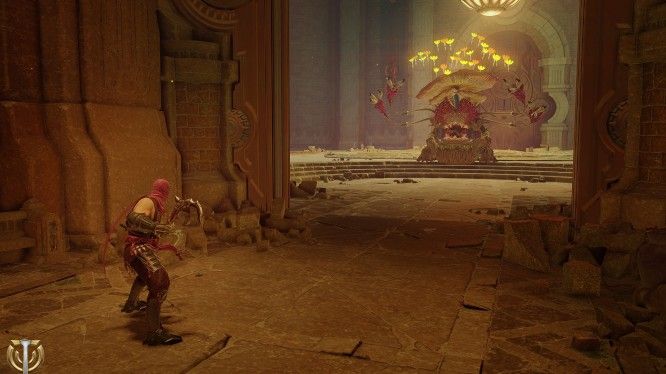 Skyforge presents Hostile Territories, an activity in game designed for groups of up to 5 players which tougher than usual mobs. Dungeons, basically. Each one of these areas is covered in monsters you wouldn't want to tackle alone, which can make navigation tough without friends. What's more, these enemies have pretty high defense so you will need to increase your Tactical Sense stat – which can be done through the acquisition of Tactical Sense Fragments from Skyforge Raids – to make taking on a Hostile Territory easier on yourselves. For your troubles, you'll earn rewards which will aid you in your advancement towards preparing for impending threats.
Interestingly, only one group can enter any one Hostile Territory at a time. Upon forming a group, you will need to find a Resonator, represented on the map by markers. Red markers show resonators currently occupied by another group, whereas blue markers show available resonators.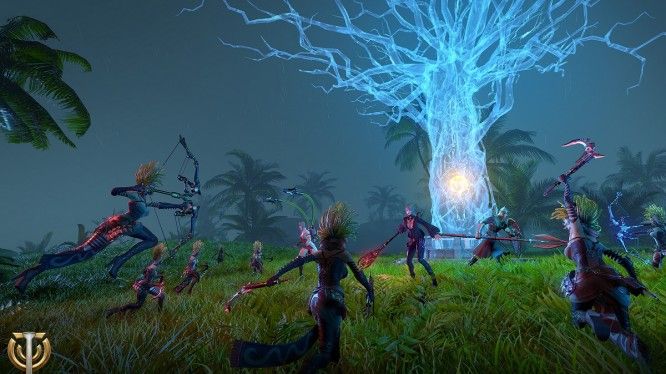 Once you find one, your group will be tasked with killing specific enemies or killing a boss for instant completion. When this is complete, you can opt to "cash in" for the current rewards or carry on for bigger and better things.
Enemies within these areas can drop all sorts of useful things such as equipment, or trophy fragments of all quality levels. Once your group has chosen to receive their reward, the Ether Resonators convert the energy absorbed into large quantities of Sparks of Evolution which go towards your Class Atlas. And completing Hostile Territories quests grant you with Sparks of Revelation, used to unlock nodes in the Ascension Atlas which can offer stat bonuses, and unlock shortcuts and access areas of the Atlas that has been blocked previously.
Source: Skyforge News
Related:
MMORPG
,
News
,
PvE
,
Skyforge
,
Trailer