Allods Team, Obsidian Entertainment and My.com have opened a brand new region in Skyforge for players to explore! Titled Usuni Valley, it's the latest of the continuous content updates to Skyforge ever-expanding game world. Usuni Valley isn't for the starting immortals though, as you require 187,000 Prestige to be able to visit the wondrous place.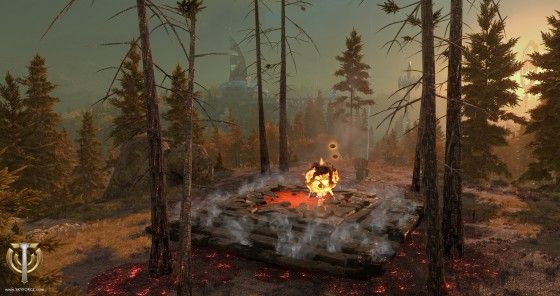 Once a serene place, Usuni Valley is cut off from the world by the surrounding mountains. It was once a beautiful place full of life, but ever since the invaders ravaged the area, the sky itself has become thickened with a whitish smoke. The invaders destroyed the towns and villages, and residents had no choice but to abandon their homes and fleeing to nearby regions for safety. If they had the time to flee at all.
Now the poor citizens of Usuni Valley look towards their Immortal protectors! Use your magnificent powers to stop the invaders from causing any more harm to the region. Fight off Virds, Reapers, Demons, and various Elemental Guardians in your quest to save Usuni Valley. Various equipment items, continued Atlas development and more await those who seek to take back Usuni Valley.
To give you a better impression of what Usuni Valley has to offer. you can take a look at the gorgeous new Skyforge region in the video below. Are you up for a new challenge?
Vote Here
Make sure you vote for Skyforge in the MMOGames Best of 2015 polls! Skyforge has been nominated for the following categories:



Our Thoughts
Skyforge is continuously bringing out new content, and we couldn't be happier about it. Usuni Valley truly looks different from anything we've seen in the game before, so we can't wait to rise up to the challenge!
Source: Skyforge Official Website
Related:
Allods Team
,
Feature
,
Maps
,
MMORPG
,
My.com
,
News
,
Obsidian Entertainment
,
Skyforge
,
Update