A new update from Skyforge will make many players happy as it announces a revamped invasion system that will help them progress more easily. The new invasion system will include seven days of warning instead of two, and the invasions will now last fourteen days instead of twelve. The Skyforge invaasion revision is related to the launch of the Laboratories and the new cycle of the invasions will give players more time to prepare for, and resist the invasions. This additional time will also help players invest their resources in a more effective way while boosting their ability to progress faster in-game.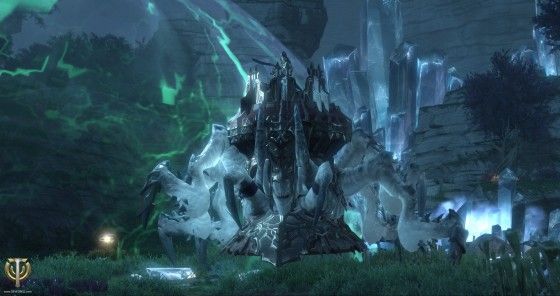 The invasion revision update also announces the beginning of a new Reaper invasion. This invasion will play out according to the new, revised system, in order to help players get familiarized with it as well as with the new resistance system introduced by the launch of the Laboratories. There are also Reaper-related quests available for players in Okki Island, Darnic Village, Aristel's Farm, Donholk Glacier and Hespilon Temple in order to obtain more Reaper Tokens for their respective Atlas.
Our Thoughts:
It's never a bad idea to give players more time to prepare and plan their activities and resource spending before an event. Fast-pace is a valuable feature to keep players engaged, however it can backfire if the limited time available discourages players from undertaking challenges or leads them to make bad decisions under pressure. Skyforge is trying to find a balance and so far we think it's a positive update. Are you trying out the new invasion system? Let us know what you think of the changes!
Source: Official Skyforge update
Related:
News
,
Skyforge
,
Update