Skyforge will see you now, as the game heads into Early Access for all Founders ahead of the July 16th Open Beta launch!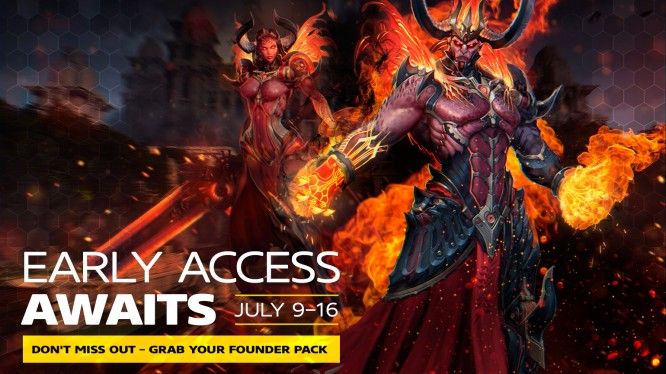 The Closed Beta period has seen four highly successful Beta weeks for Founders and those who were lucky enough to get a hold of Beta keys via competitions and invites. And now Founder's Pack owners will be able to hop into the world of Aelion and play Skyforge for an entire week with no server wipes before the game opens up to to everybody.
If you'd like to join in with Skyforge's Early Access, there is still time to get a hold of a Founder's Pack right up until Open Beta officially begins on July 16th.
From the press release:
"The Skyforge Early Access and the Open Beta bring a refined free-to-play MMORPG experience to PC gamers through an action-packed dynamic combat system, an expansive world ripe for exploration and thirteen diverse classes. Following the Open Beta launch of Skyforge players will see additional content for all levels, classes, regions, missions and a variety of new endgame features and game modes that will further expand the gameplay experience."
Will you be playing today? Let us know in the comments!
Source: Press release
Related:
Early Access
,
Launch
,
MMORPG
,
News
,
Open Beta
,
Skyforge