Players of Skyforge on PlayStation 4 are going to be seeing a bit more of the world of Aelion. The Risen Exiles expansion pack announced today will introduce three new classes, new areas, and a lot more.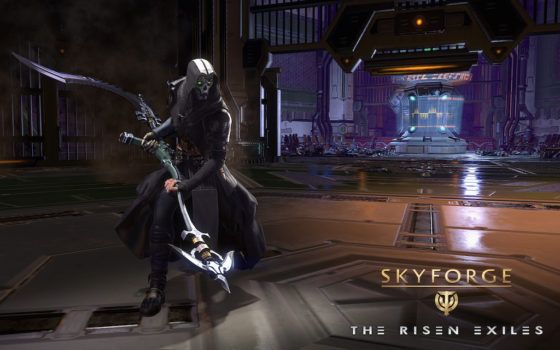 The three classes arriving to Skyforge in The Risen Exiles update include the Necromancer intermediate class and the Witch and Monk advanced classes. The content expansion will also bring a new endgame zone, a new dungeon, 10v10 PvP zones, and the beginning of the Pantheon Wars.
The new content will go live for PS4 players of Skyforge on Tuesday, May 16th and will be completely free. A trailer for the new content can be seen below.
Our Thoughts
We love seeing new classes in our MMOs and are definitely glad to see some content for every type of player of Skyforge. We hope that PS4 players are looking forward to the new goodies and we're eager to hear about more content coming to Skyforge on both PC and console. Is there anything in this new update you're most looking forward to? Be sure to share with us in the comments.
Source: press release
Articles Related to Skyforge
Skyforge PS4 Launch Dates Revealed
Skyforge Pantheon Wars Return for Season 2
PAX East 2017: Action MMORPG TERA is Coming to PlayStation 4 and Xbox One
Related:
MMO
,
News
,
PlaySatation 4
,
Skyforge
,
Update