Two very important Skyforge PS4 launch dates have just been announced: the game's early access launch and full free-to-play launch. The new information offers up another briefing of the game and details when NA and European players can begin their defense of Aelion.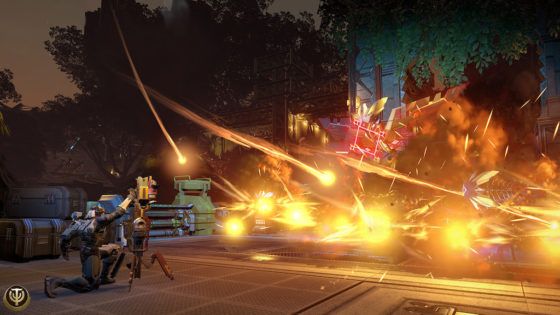 The action MMO arrives to the console with 14 classes and over a year's worth of content and adjustments from the PC version included. Entry into the MMO will begin with early access on March 28th for those who have purchased Early Adopter's Packs, which are scheduled to go on sale at a later date. After that, the game will launch free-to-play for everyone on April 11th. Additionally, those who register their PlayStation or PS Plus accounts will get a selection of free items.
A trailer for the announcement can be seen below, and more details can be found on the official website for the console edition.
Our Thoughts
The console MMO market is becoming the most competitive it's ever been, with lots of action MMO titles arriving or already available to PS4 players. It will definitely be interesting to see whether Skyforge will have enough of a draw to become a success.
Your Thoughts
Will you be checking out Skyforge on PS4, or are you already playing another console MMO? Do you like the number of MMOs coming to console players? Do you prefer playing Skyforge on PC? Share your thoughts with us below.
Source: press release
Articles Related to Skyforge
Skyforge PlayStation 4 Launch Announced
Skyforge Pantheon Wars Return for Season 2
Skyforge Ascension Expansion Getting a New Campaign Map
Related:
MMO
,
News
,
PS4
,
Release Date
,
Skyforge