Obsidian Entertainment and Allods Team have released a new video showing the Eskenian Peninsula, the latest open world location in Skyforge.
The Eskenian Peninsula
The Eskenian Peninsula is a beautiful and idyllic coastal region–but the local wildlife have become hostile and inhabitants are threatened by the hordes of Demons that have escaped from ancient seals in nearby temples.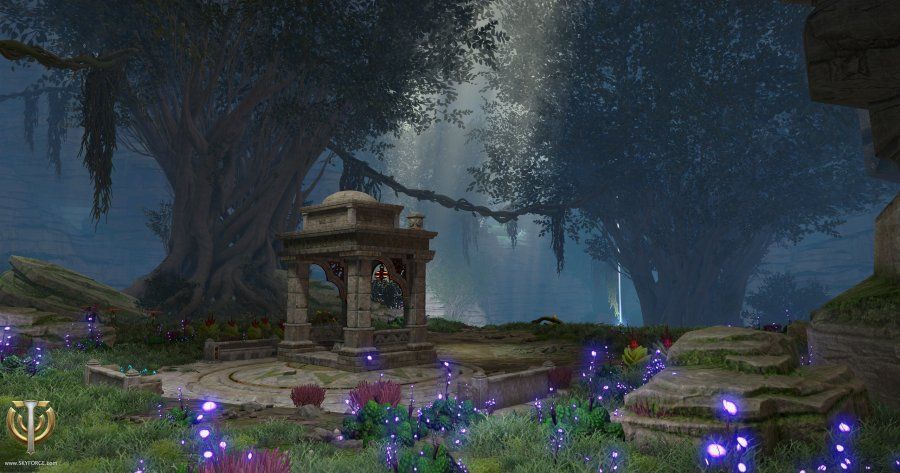 From the official developers' blog:
Historians say it happened during the time in which the almighty Aeli's feet were still firmly planted in the defense of Aelion. Nestled within ancient caves found along the coast of the Eskenian Peninsula, portals of unknown origin released hordes of Demons into our world. The peninsula was immediately flooded with an army of these vile beasts, fueled by nothing but their lust for destruction and bloodshed.
Like waves which fruitlessly crash against mighty cliffs, Aeli the magnificent god of Aelion easily vanquished the invaders and sealed the portals that birthed them. Afterwards, Aeli ordered the construction of a Temple complex meant to protect Aelion from repeated demonic invasions and prevent the portals from reopening. However, Aeli knew that the doorway between their two worlds would not stay closed forever.
Do you have what it takes to journey the beautiful countryside and fight off waves of demons? Skyforge recently released its fourth and final Closed Beta earlier this week. Join the action and fight for your pantheon!
Related:
Allods Team
,
MMO
,
MMORPG
,
News
,
Obsidian Entertainment
,
Skyforge
,
Update