New from the Allods Team and My.Com, here comes the latest Skyforge class, The Gunner.
Skyforge, when the MMOGames team played it at Gamescom last year, has a fantastic combat system with beautifully animated abilities. The latest video release for The Gunner shows that they've kept up with that.
The Gunner comes equppied with the sort of gun that would make a Team Fortress Heavy jealous. You don't need more gun when you have reached peak "gun". A minigun that transforms into a plasma rifle and then again into a long range mortar. While apparently tough to master, the class looks like it will bring a range of tactical options to players in the future.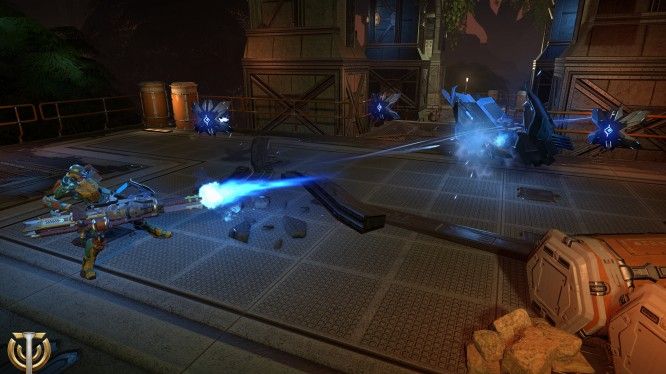 While it is mostly in game lore, this comment from the release post says it best.
"For these fighters, the concept of good versus evil ceased to exist long ago. Far removed from the problems of humanity and as masters of their trade, these individuals only truly care about their high-tech tools of destruction. Weaponry is their only passion and a war merely represents an opportunity to show off the splendor and power of their deadly tools. " Asterius's Encyclopedia
Check the release post for further details on this beautiful lethal class. After all, what more could you want when fighting to be a God? He comes with an Orbital Strike.
Related:
Allods Team
,
Classes
,
My.com
,
Skyforge