A huge number of players have joined the ranks of Immortals in Skyforge's open beta so far, so it was high time to reflect on all the feedback and ideas the Allods Team had directly received from the community and the North American and European Skyforge teams.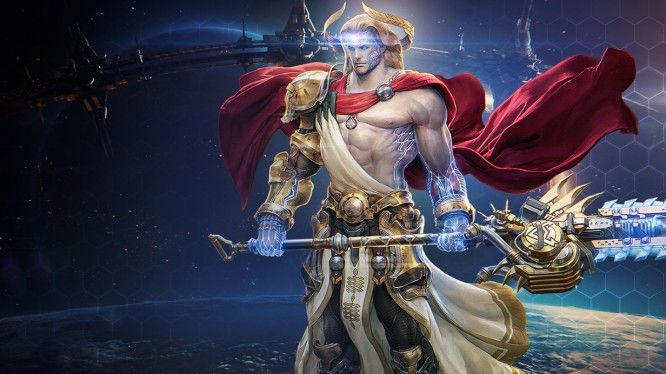 Due to the many ideas and changes proposed by the North American & European gaining more and more priority, some things may be implemented sooner than initially anticipated. The Russian version of Skyforge continues to get new updates a little before NA/EU, but this the NA/EU will receive a more polished version in the end, so it's probably for the best. That being said, however, the NA Producer says they will not always wait for changes to come after they've arrived in Russia. Some changes may be received at the same time, or even a little earlier on some occasion if it makes more sense to the regions. For example, the upcoming Law & Order promotion will place you higher more often so you'll get more than 1 or 2 points per round. Optimizer 1 and 2 (bonus Chapel items) will also be replaced with a quantity of Victor's Medals and will be moved into the Market for sale for Victor's Medals right away. As there are ways to farm Victor's Medals in-game as well as through promotion, players will have multiple fair ways to get their hands on bonus chapels even after the promotion ends. This will keep the promotion more open and engaging for NA and EU players.
Because a lot of things are still in the idea/design phase, not many details were released by Aaron Biedma, the North American Skyforge Producer. Some additions will be implemented in the near future, whereas other major changes may take longer to implement into the game. Some things were confirmed, however, such as class balance changes for PvE and PvP, event changes/additions, more PvP modes and Rated PvP, gamepad support, and much more. Once more details unveil themselves, it will of course all be shared with the community. If you wish to impact the future of Skyforge, make sure you provide feedback on their forums!
Source: Skyforge Producer's Letter
Related:
MMORPG
,
News
,
Obsidian Entertainment
,
Skyforge