The hit card game Smash Up, developed by Nomad Games, will be available later this year for PC, mobile, and tablet devices.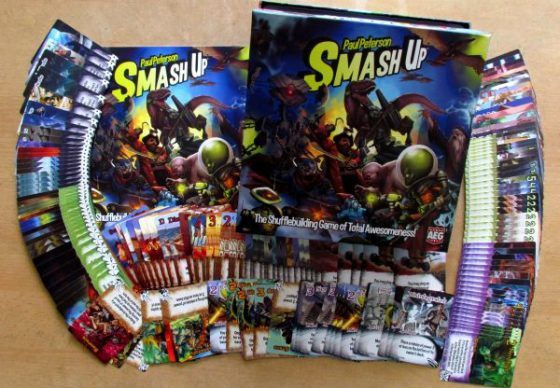 Smash Up is an award winning table-top card game created by Paul Peterson and published by Alderac Entertainment Group. One of the unique mechanics of the game is the variety of deck options. Players can form all kinds of interesting deck combinations by choosing two factions ranging from pirates and ninjas to zombies and superheroes.
With the digital version of Smash Up, as many as four players can team up to take on the AI together or face off against each other.
"This will be a great way to play Smash Up and will give players a chance to explore the game and, more importantly, learn how to become really good at it! AEG is a world leader in board and card games and Nomad Games is incredibly proud to be working with their team. We hope the digital version will be popular with existing card players, and encourage new players to join the fun," said Nomad Games managing director Donald Whiteford.
In addition to the main game, Smash Up will offer digital DLC expansion packs. We can expect it to be available by the end of 2016.
Our Thoughts:
Smash Up seems to have a fairly large following among table-top players and we're sure they'll be excited to find out a digital version is coming that they can play anywhere.
Source: Press Release
Recent Articles Related to Card Games
Fable Fortune Kickstarter Cancelled for Private Funding
Get A New Hearthstone Murloc Hero Via Recruit-A-Friend
Ubisoft Launches Rabbids Heroes Mobile Card Game
Related:
Alderac Entertainment Group
,
Card Game
,
Mobile
,
News
,
Nomad Games
,
Smash Up