John Smedley, CEO of Pixelmage Games, has taken to Reddit in order to provide a Hero's Song update where he touched on the game's development to this point and answered some of the most frequently asked questions he's received.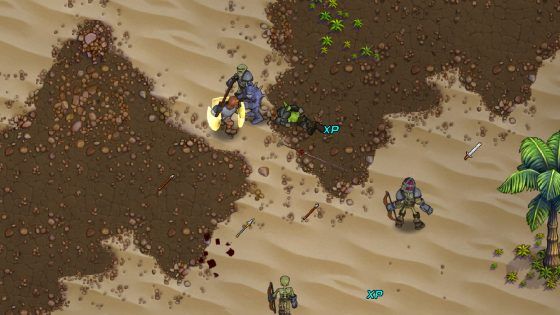 The update first provided a brief on the purpose of the game's current IndieGoGo campaign. "To put it simply," says Smedley, "it goes directly into people's salaries here. We initially bit off a wee bit more than we could chew, and our investors have been right there to help us get these great people. Your support literally means we get more talented people on the game for longer."
The post would later detail development of the game, which reportedly is running at pace and is on-track for its early November early access period. "We are in full production now. We have the tools we need to finish the game," says Smedley.
The update closed with some answers to questions commonly asked about the game. Specifically, server specs are not available at this time due to the small team size, server admins will have complete control over their server including password protection and blacklist powers, and the game will not have DRM.
The complete post can be read on the Hero's Song subreddit.
Our Thoughts
As of the time of this writing, Hero's Song is currently at just over $46k of its flex goal of $200k and it looks like the campaign is moving steadily along. We appreciate the update provided by Mr. Smedley and are looking forward to seeing the game's development move forward.
Your Thoughts
Have you put up support for Hero's Song? Were any of the questions you had answered? Give us your thoughts in the comments.
Source: Reddit
Articles Related to Hero's Song
Hero's Song Crowdfunding Campaign Begins
MMOGames PAX West 2016 Awards
Hero's Song Kickstarter Cancelled by Smedley's Company
Related:
Hero's Song
,
News
,
Reddit
,
Update